Siemens PLM Software Officially Joins Sierra Nevada Corporation's Space Systems Dream Chaser Team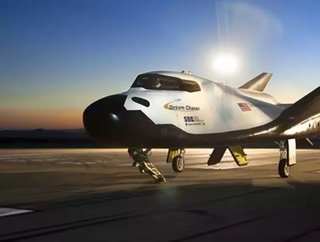 Sierra Nevada Corporations (SNC) Space Systems has announcedSiemens PLM Softwareis expanding its current relationship with SNC by officially joining the...
Sierra Nevada Corporation's (SNC) Space Systems  has announced Siemens PLM Software is expanding its current relationship with SNC by officially joining the SNC Dream Chaser Dream Team.
Siemens PLM Software, headquartered in Plano, Texas, has been supporting SNC's Space Systems' product lines, including the Dream Chaser spacecraft program, for over a decade with Siemens' engineering software tools.
SNC's Space Systems business is based in Louisville, Colorado, where it designs and manufactures advanced spacecraft, space vehicles, rocket motors and spacecraft subsystems and components for the US Government, commercial customers and international market.
Mark Sirangelo, Corporate Vice President of SNC's Space Systems, said:  "With the continual expansion of our Dream Team it is critical to maintain efficient collaboration between our various partners.
"As a global leader in software technology Siemens is joining our Dream Chaser team of world-class partners and organisations to support spacecraft development between the various members both in the US and internationally, further improving quality, efficiency, and affordability."
 Siemens' role on the Dream Chaser programme has evolved from its years of work with SNC's Spacecraft product line.
The expanded use of advanced engineering software tools has strengthened the SNC and Siemens alliance, which will also help facilitate the international expansion of the Dream Team.
The use of Siemens' software technology will facilitate global vehicle development and the servicing of additional customer markets for the Dream Chaser spacecraft.
Doug Fish, Vice President, US sales, Siemens PLM Software, said: "We are extremely proud to have earned the confidence of SNC for such an important global initiative.
 "As the leading supplier of PLM software to the space industry, Siemens takes its commitment to customer success very seriously.
"We are confident it will continue to provide the right information, in the right place, and at the right time, to help the SNC Dream Chaser Dream Team continue to make smart decisions throughout spacecraft development."
 Work on this strategic alliance will be supported through SNC's Space Systems' Louisville facility.