Sindy adds to the doll realism revolution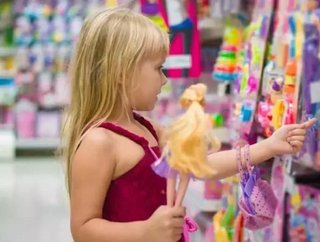 The physical proportions of childrens dolls have long been a subject of discussion for parents and critics, but now Sindy – the British equivalent...
The physical proportions of children's dolls have long been a subject of discussion for parents and critics, but now Sindy – the British equivalent of Barbie –actually has the shape of its target audience.
Pedigree Dolls and Toys, the company which makes Sindy, wanted to create a role model for young girls by releasing a larger, more child-like and casually-dressed doll. It has grown from 10.5 inches to 18 inches, and wears jeans, jumpers, and trainers.
Sindy has had many looks over the years – including famously sporting a tiny crop top and shorts for the brand's relaunch in 1999 – but the company wants her to appeal to children and parents alike with a substantially younger-looking frame.
Sindy dolls haven't been available to buy since Woolworths closed in 2007. It is hoped that this revamp with bring Sindy back to the fore, following in the footsteps of a spate of realistic doll releases. Mattel, after years of criticism for its depiction of women, released a range of Barbies in different shapes - tall, curvy, and petite - early this year. While it received some backlash, the overall response was that of a win for diversity.
Mattel's decision was based on another doll, the Lammily doll, which has the average proportions of a 19-year-old. Nickolay Lamm also created the Period Party Lammily in an attempt to better normalise the concept of periods, as well as a male doll, and the added feature of Lammily Marks which include cellulite, acne, and stretchmarks.
Doll creation appears to be heading in the right direction at last.