SMEs back FinTech sector citing 'better service' than banks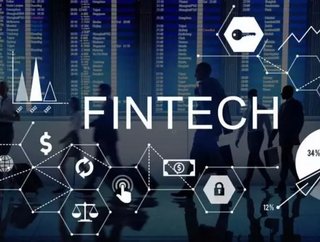 9 out of 10 (87%) UK SMEs using a FinTech 'specialist for FX rate their service as better than banks Banks share of FX market under threat as...
9 out of 10 (87%) UK SMEs using a FinTech 'specialist' for FX rate their service as better than banks
Banks' share of FX market under threat as FinTech boom gives rise to specialist providers
94 percent of UK SMEs using a specialist FX provider say their proposition is more tailored to their business compared to the banks
85 percent of UK SMEs using a specialist FX provider believe they understand their business better than their bank
Whilst 88 percent say pricing of specialist FX providers is more transparent than banks
UK banks are facing a fresh set of challenges from the FinTech sector with nine of out ten SMEs (87 percent) stating that when it comes to FX, they receive better service from the FinTech sector's specialist providers, according to the latest research by currency experts, World First.
The survey of over 1,000 senior decision makers at UK SMEs also found that those using specialist providers felt they demonstrated a better understanding of their business's needs (85 percent), delivered a more tailored proposition (94 percent) and provided greater transparency on fees (88 percent), suggesting that major banks are coming under increasing pressure from more specialist and nimbler technology-led alternatives.
World First's new report – Don't Bank On It: The FinTech FX – also reveals that of those UK SMEs using a specialist provider for their international currency transfers, 89 percent would recommend their services to another business compared with just 35 percent of those using a bank.
'Worrying' lack of awareness
Despite the high satisfaction amongst SMEs using a specialist FX provider for international payments, lack of awareness remains a major issue with almost a third (31 percent) completely unaware of any providers outside their traditional banks.
Worryingly, 30 percent of SMEs stated instances where their bank had been unable to meet their FX requirements, yet 88% percent of those affected didn't switch to an alternative provider.
With sterling currently down 10 percent against the euro since December, and further volatility likely before and after the EU referendum result in June, having an effective currency strategy has become increasingly important. Despite this, 70 percent of those surveyed felt their business could be better prepared to protect themselves against exchange rate fluctuations.
Jonathan Quin, CEO and Co-Founder of World First said: "Whilst SMEs have historically had to rely on the big banks for any sort of financial service, genuine innovation and technological development from the FinTech sector has given rise to a wide range of truly compelling alternatives. This new breed of specialist providers are often better placed to serve the needs of SMEs than traditional banks, offering greater flexibility for the user, more transparent pricing and, ultimately, better value.
"Currency market volatility is ever present, and with the EU referendum in June and the US election later in the year, is likely to continue. Therefore, much more must be done to raise awareness of currency risks to SMEs, as well as the benefits of using FinTech specialist providers. This is particularly true for the mini-multinationals targeting business growth through international expansion. Until this awareness gap is addressed, UK SMEs – the engine of our economy – may be exposed to additional risk and cost, which could impact on them achieving their potential."
The recent report, Landscaping UK Fintech, by EY and commissioned by UK Trade & Investment estimated that the market size by revenue of the UK FinTech market for online payments and FX is £1.9bn. World First data also shows that the average UK SME trading overseas made international transfers to the value of £256,700 last year.