Is there a future for the UK manufacturing sector in 2016?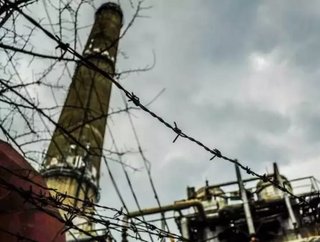 We are barely into 2016 and there are already reports about the gloomy future of the manufacturing industry over the next year. With domestic and export...
We are barely into 2016 and there are already reports about the gloomy future of the manufacturing industry over the next year. With domestic and export levels falling below pre-recession levels, the British Chamber of Commerce (BCC) feels the sector is 'close to stagnation'.
It comes down to this: it is simply not possible to put all our eggs in one basket. Whilst the services sector, which accounts for more than three-quarters of economic activity and ranges from shops and hotels to banking, maintained its growth in the lead up to Christmas, there is no guarantee that this will continue. In fact, findings already show that expectations for business activity in this sector over the next 12 months were the weakest for almost three years.
With this in mind, there is even more urgency for the manufacturing industry to reverse the recent downward spiral in order to benefit the UK's struggling economic growth. In order to prosper however, it needs clear investment through an industrial strategy. It is as simple and straightforward as that. The BCC suggests the government needs to focus on improving workers' skills, upgrade outdated infrastructure and allow small firms access to the same cheap credit available to major businesses and I'm inclined to agree.
The industry needs to feel the presence of support, and feel the confidence from the top that the issue can be tackled. To do this, there is a clear need for the government to pledge investment in innovation and skills to boost exportation, enhance manufacturing growth and improve productivity.
This level of visible support would hopefully spur on manufacturers themselves to invest in their industry, specifically in innovation, training and product & process tools which can support decision making and action taking. Modern enterprise resource planning (ERP) platforms, for example, give organisations the ability to analyse business conditions and develop improved business plans, monitor and measure progress and provide visibility into day-to-day operations.
Responsiveness and faster decision making could be key. This can include insight of capacity requirements planning, work order management, job costing, product data management and production planning and scheduling, all of which can help manufacturers to ensure processes are streamlined and cost effective. Planning and budgeting on an annual basis, especially considering the current state of the economy, is no longer possible.
There are numerous risks to economic growth in 2016, including the cost impact of the living wage, government spending cuts, a potential hike in interest rates, global economic growth jitters and, of course, the possible EU exit. However, the manufacturing industry is a key part of Britain's past and it remains a vital sector for the UK economy. The government needs to show it understands this and is willing to support it, and organisations need to be resilient in times of trouble and ensure they are doing all they can to invest and innovate. 
Looking ahead, all eyes will be on the government's plans for growth and it will be interesting to see what action it takes when tackling this ever present issue. It is one that is growing in importance and with the current global uncertainties, there needs to be a focus on our home-grown assets and the important sectors that make up the British economy.
Stuart Hall is the UK Sales Director for Epicor