UK manufacturers can use intelligent automation to boost productivity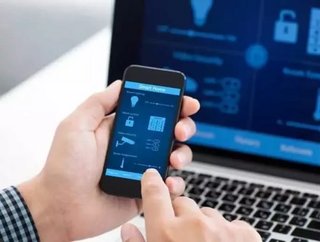 The UKs manufacturing productivity still lags behind other G7 nations, even though in recent months weve seen ONS report that output has increased. Like...
The UK's manufacturing productivity still lags behind other G7 nations, even though in recent months we've seen ONS report that output has increased. Like many other sectors, UK manufacturers must continuously adapt to competitive pressures worldwide and respond more quickly to changing customer demand amid increased supply chain complexity. How can they achieve this and improve productivity in the long run?
Smarter factories
UK manufacturers can significantly improve their supply chain efficiency by investing in more intelligent automation where systems do, think and learn; replicating repetitive actions, handling judgement orientated tasks and learning to analyse data to adapt to users and systems. At the same time, manufacturers also need to be incorporating lean processes onto the factory floor, where operations are a critical lever for addressing growth and productivity challenges.
While research has found that just over half of UK manufacturers have started to invest in automation with an eye on improving business efficiency, cutting production cycle times and boosting quality, there is still scope for improvement. Across the sector, companies need to ensure they are incorporating automated, connected and data driven technologies to digitise their production lines.
While automation and manufacturing execution systems (MES), which keep track of all manufacturing information in real time by collecting up-to-the-minute data from robots, machine monitors and employees, have been around in manufacturing plants for some time, robotics, cloud, mobile, and analytics have taken it to whole new levels of intelligence and productivity. The data generated by intelligent automation helps with granular visibility and meaningful insights across the global value chain.
For example, by analysing data, manufacturers can improve productivity and increase operational performance by moving from a fixed maintenance schedule to predictive maintenance. By embedding sensors in each machine, operators can maintain a real-time, continuous view of all machinery enabling them to spot, in advance, if a machine or certain component is not working correctly and fix any issues before the machine breaks down altogether.
This type of smart and connected product transformation in the industrial world can work to the advantage of multiple entities. By embedding sensors not only within machinery but the products being developed, manufacturers could open whole new streams of revenue and pursue a services oriented business model. As an example, offering predictive maintenance to their customers as an additional service beyond just purchasing a product.
Improving workforce skills and driving cultural change
This rise of so-called robotic process automation is freeing people from the humdrum of rote and repetitive tasks to create greater business value than was ever possible before, by allowing the factory workforce to be redistributed to undertake new, higher-skilled jobs. In fact, just over half of UK manufacturers believe automation can provide the opportunity for the workforce to learn additional skills, which could help safeguard up to 73,500 UK manufacturing jobs by 2025.
Companies will therefore need to review workers' skills to ensure they are using technologies effectively and invest in training where skills may be lacking. New technologies have the potential to disrupt manufacturing but only if the workforce knows how to use them and manage, analyse and make the most of the data collected from them. Such is the changing landscape of Industry 4.0 that in the future we expect to see many manufacturers appoint Chief Data Officers to help cope with the influx of data from the production line and connected products once they have left the factory floor.
As new technologies and skillsets impact the way the business is run and how employees work together, manufacturers will need to ensure there is a cultural shift to drive a new adaptive and collaborative environment; one that is flexible and constantly helping staff to learn. Companies may need to change traditional ways of working and look at creating new sets of operating principles that require strong change-management initiatives.
In addition, it is also important to make the most of the skills that humans are good at: only humans have the collaboration, teamwork, creativity, curiosity, intuitiveness, invention, and empathy to create processes that meet – and even exceed – human needs.  It is true that robots can do the same tasks over and over, with zero variance and significantly fewer errors, but that does not put humans on the side lines. Instead, humans must oversee robots to monitor, orchestrate, coordinate and remediate problems if something goes wrong.
Human robotic collaboration on the manufacturing floor is the next wave of true automation. So far, robots have played a significant role in improving shop floor productivity but the next generation of robotics is taking it to whole new level with multi-system robots and robot swarms assisting in the execution of complex tasks in material handling and assembly environments.
Looking to the future
The demand for deep personalisation of products and delivery needs is creating a level of complexity that requires a change in mindset in the manufacturing paradigm. Changes in manufacturing processes, leaner supply chains, new technologies, better training and more collaboration are all driving real-time operational efficiencies, reducing risks, and at the same time creating grounds for innovation, greater productivity and business impact.
It is safe to say that the age of hyper convergence is here. IT, OT (operational technology) and PT (product technology) are all coming together for the next level of productivity and quality. Through this use of smart technology and increasing intelligent automation, we can help home-grown, UK manufacturing thrive.
By Prasad Satyavolu, Head of Innovation, Manufacturing and Logistics, Cognizant