Volkswagen goes into recovery with job cuts and business expansion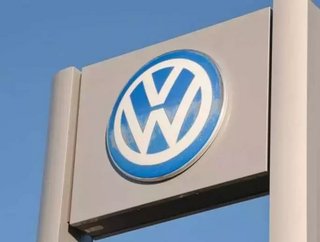 Volkswagen is cutting thousands of jobs as it continues to deal with the aftermath of last years emissions scandal and moves in a new direction. VW h...
Volkswagen is cutting thousands of jobs as it continues to deal with the aftermath of last year's emissions scandal and moves in a new direction.
VW hopes to rejuvenate its brand by focussing on electric and autonomous cars, but this comes at the cost of around 30,000 jobs, 23,000 of which will be in the company's homeland of Germany (a fifth of the workforce there). It is hoped that these cuts will save around 3.7 billion euros a year by 2020, which is badly needed as Volkswagen continues to pour money into reparations following 'dieselgate'. However, the company is set to create 9,000 jobs which will focus on the new products.
Christian Stadler, Professor of Strategic Management at Warwick Business School, offered the following comment on VW's latest move: "This is not just about cutting costs because of the emissions scandal, but moving to a new strategy in a rapidly changing car market.
"There are three reasons behind this shedding of jobs, which will have been agreed with the unions beforehand and will come mostly from early retirements as 23,000 are in Germany.
"First Volkswagen is responding to the potential lawsuit tsunami heading its way from all over the world due to the emissions scandal, with $18 billion of fines looming in the US alone.
"Secondly, Volkswagen has fallen behind in terms of profit margin per vehicle against its rivals, even lagging behind Peugeot. In the first half of 2016 Peugeot had a profit margin of 6.8 percent while Volkswagen's is 2 percent. VW hopes to increase it to 4 percent, so it needs to raise its productivity levels and become more efficient.
"Thirdly electronic vehicles are the future and they need less people to build them in the production process.
"China - the biggest car market in the world - has announced it will bring in an e-vehicle quota starting in 2018, where 8 percent  of all vehicles sold in China have to be e-vehicles, and that will rise to 12 per cent in 2020. It means VW would have to sell 60,000 e-vehicles in China by 2018, and hybrids only represent half a point.
"That is a huge undertaking. The total amount of e-vehicles in China is around 500,000, even BMW, one of the pioneers of electronic cars has sold just 1,204 e-vehicles in China in 2016 up to September.
"Norway's sovereign wealth fund holds a sizeable stake in VW and has been putting pressure on them to become more environmentally friendly."