Why companies must invest in wearables for staff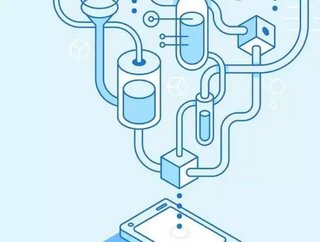 Each day, according to the International Labour Organisation, 6,300 people die in occupational accidents. This is more than 2.3 million deaths per year...
Each day, according to the International Labour Organisation, 6,300 people die in occupational accidents. This is more than 2.3 million deaths per year. In addition, there are some 317 million accidents. This has an untold human cost and imposes a significant economic burden on businesses, including manufacturing, which the ILO measures at 4 percent of Global Gross Domestic Product each year.
Harnessing technology, namely wearable devices, is one way which companies in the manufacturing sector can monitor employees' behaviours, with a view to reducing accidents in the workplace.
Do you know what wearables are?
Maybe you already use an Apple Watch or a Fitbit. Wearable devices are adaptations of these, which are used to monitor employees with a view to reducing accidents.
Wearable technology refers to miniature electronic devices that are worn under or on top of clothing or are somehow attached to the body. They can be incorporated into clothing or something like a baseball cap.
They are capable of collecting a variety of data including for example, the driving habits, eating habits or the exercise habits of those wearing them and then communicating this data to a computer.
A company called Smart Cap has developed a wearable device that looks either just like a baseball cap or can come as a headband, containing the technology to measure fatigue by monitoring brain activity. It is already in use by the likes of Rio Tinto. Smart Cap works by measuring fatigue by monitoring the wearer's brainwaves. It uses a scale of 1 (alert) – 5 (asleep) to indicate fatigue and causing an alarm to sound before a sleep event occurred. It is predictive not reactive.
As companies recognise the importance of technology like this in helping to reduce accidents, it can be a win-win for employee, employer and their insurer alike.
Another company, Human Condition Safety (HCS) is creating a range of tools to help workers and their managers to try and prevent accidents occurring by monitoring movement in factories to provide information which can be used to help avoid them occurring. HCS's workers have been wearing its vests to determine the type of events that lead up to trips and slips. Their technology can detect when a worker carries too much weight, bends incorrectly, or enters a high-risk injury area e.g. next to dangerous equipment. They suggest that their equipment will be particularly useful in the manufacturing arena.
Another such tool is SiteZone's proximity warning system. With this, employees wear a small transponder on their hard hat or clothing and a small unit is also fitted to vehicles. SiteZone then produces a detection zone or 'bubble' around the vehicle and if this is breached then the machine operator is immediately notified. The aim is to not to burst the bubble. If it bursts, the incident is logged and can be used to improve working practices.
Fujitsu has developed UBIQUITOUSWARE, grandly described as an internet of everything package that accelerates business performance. At a simpler level it collects data and it is then analysed using proprietary algorithms to convert the information collected into data that is actually of use. It can be used to determine the amount of exercise and calories burnt on bodily movement, detect posture movement (e.g. are you sitting or standing, whether you have fallen) heat stress in the body, and physical load detection, based on changes in your pulse an alarm can be given to alert that the employee is overloaded.
The aim is that through the use of wearables employees and employers become more aware of the risks faced on a day to day basis and alter their working practices resulting in fewer accidents or deaths at work.
Employers have a duty of care to their employees and have to assess risk and reduce it to the lowest level. For staff working alone or out in the field, this type of wearable technology might well be seen  as better protection than simply relying upon a mobile phone. 
The benefits of the devices need to be explained to the workforce and any fears over Big Brother watching you need to be dealt with.
Contracts of employment must set out clearly with what can and cannot be done with wearables. A clear strategy for use of wearable technology needs to be developed involving input from employees, HR, legal and IT.  That strategy then needs to be clearly communicated, explaining what it is all about. Remember as well, it is not just employee-focused - the technology is likely to allow employees to record activity in the work place, which means the allowable use of operational data will need to be clearly defined. Misuse of wearables, in the sense of 'gaming' - i.e. fiddling the data produced by wearables - also needs to be clearly defined, as do any sanctions.
Any information collected has to be kept secure and businesses need to determine who the data will be shared with. Inevitably it will result in the collection of personal data, which will be subject to the Data Protection Act. It will need to be stored safely and with consideration given to a Data Breach Insurance policy as added protection.
Of key importance is understanding the data produced.  There is no point in collecting a vast amount of data if you do not understand it and cannot interpret it.
For many manufacturing businesses wearable technology is a further tool they can use to manage risk in the workplace. Businesses should seriously consider introducing the technology to help tackle workplace incidents, especially when the number of accidents in this sector remains so high. To ensure this introduction is successful, businesses must make sure staff are aware of the wider benefits to their health and safety which wearable technology offers. Employers also need to ensure the data collected is stored securely and staff are reassured the data is being used and interpreted properly. Employees need to be convinced that the data collected is used appropriately – only then will manufacturing businesses be able to introduce this technology, providing a win-win for all parties involved.
Roddy Macleod is a Partner at Weightmans LLP