Procurement & Supply Chain
Deloitte: Digitally Innovative Manufacturing Consultants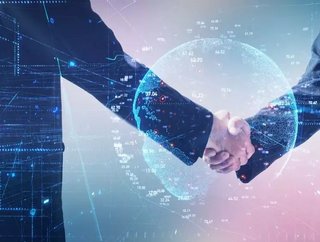 Deloitte ranked first in our Top 10 Digital Manufacturing Consultants in Manufacturing Global's July Magazine, we take a closer look at the firm...
Deloitte is a leading research and advisory firm with over 150 years of hard work and commitment to making a real difference. The organisation has grown in scale and diversity, with over 245,000 people in 150 countries and territories providing audit and assurance, task, legal, risk and financial advisory and consulting services.
Manufacturing
In Delitte's study "", Deloitte looked at the influence of smart factories in the industry. As part of the research paper, Deloitte conducted more than 40 qualitative interviews with a global array of manufacturing leaders, staff, and professional services providers with hands-on experience of smart factory transformations across diverse industries such as chemicals, paper, aerospace, plastics, consumer products, and life sciences and health care.
Its findings showed that the strategic importance of smart factories is clear, as early adopters have reported operating more efficiently and driving more to the bottom line. In the US alone, 86% of manufacturers believe that smart factories will be the main driver of competition by 2025. In addition, 83% believe that smart factories will transform the way products are made. Research consistently reveals improvements in cost, throughput, quality, safety, and revenue growth through the deployment of smart factory technologies that make up capabilities in industrial internet of things (IIoT), cloud and edge computing, robotic process automation (RPA), artificial intelligence (AI) and machine learning.
In Deloitte's research, several common themes emerged. Some are the same that emerge in any transformation, those related to culture and change management and rooted in the notion that transformation is only as successful as the people who embrace it. Others are far more specific and unique to the smart factory and its technologies, and can be critical considerations that leaders should address.
Check out Deloitte's full report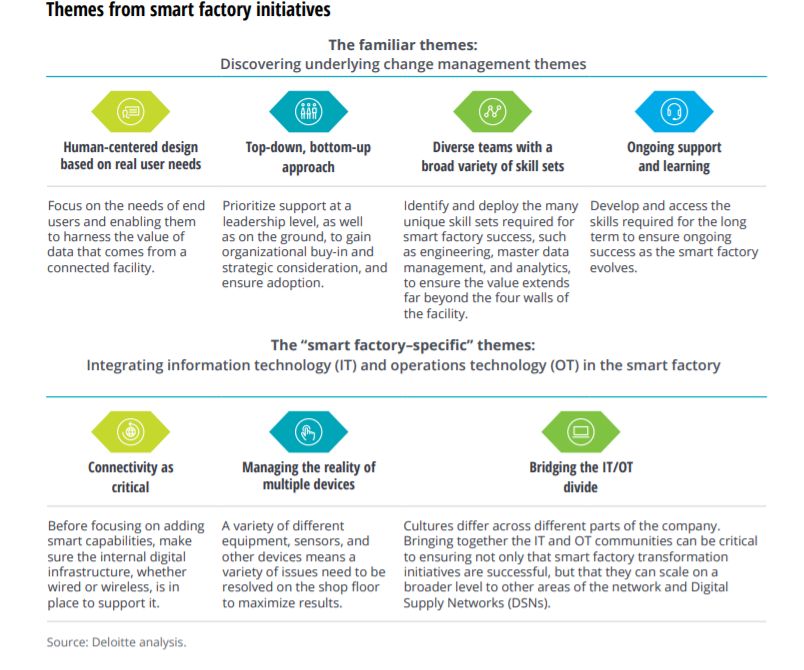 Interested in who else made our Top 10? Click here!