16 facts you probably didn't know about Microsoft's CEO Satya Nadella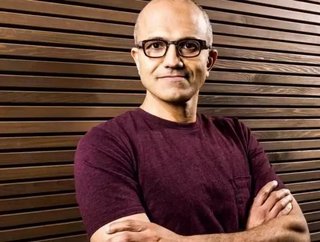 Almost a year to the day Satya Nadella succeeded Steve Ballmer as Microsofts CEO. At the time, the 22-year veteran of the company was considered a safe...
Almost a year to the day Satya Nadella succeeded Steve Ballmer as Microsoft's CEO. At the time, the 22-year veteran of the company was considered a safe choice for the top executive spot, having led its cloud and enterprise efforts with great success.
Nadella is known for being private, mild-mannered, calm and non-confrontational, and his management style seems to have paid off. During his year long tenure there have been significant improvements in areas such as employee satisfaction, brand image, innovation and investment. In fact the overall feeling is that Nadella is nothing but good for Microsoft and its future growth.
Manufacturing Global takes a look at one of the world's most influential tech CEOs - one year into his tenure - and uncovers 16 facts you may not know about the man who is poised to re-invent Microsoft. 
Before taking the reigns as CEO, Nadella had many other roles at Microsoft. During his 23-year career with the firm, he's held several executive-level roles, including management of Microsoft's Server and Tools division, which generated double-digit billions in revenue, and most recently the company's Cloud and Enterprise group.
Nadella is credited with transforming Windows Live Search into Bing, which now provides the informational backbone to a wide range of Microsoft services.
He is also credited with leading the team, which developed Office 365, SkyDrive, Xbox Live and other Microsoft cloud-centric applications.
He believes that computing extends far beyond the PC – in fact, in his first email to Microsoft employees as CEO he said, "This is a software-powered world."
Nadella is a firm believer is self-betterment and education. "Many who know me say I am also defined by my curiosity and thirst for learning," he wrote in the same email to employees. "I buy more books than I can finish. I sign up for more online courses than I can complete. I fundamentally believe that if you are not learning new things, you stop doing great and useful things. So family, curiosity and hunger for knowledge all define me."
He is currently doing an online course in neuroscience.
When Nadella took on the role of CEO, Bill Gates re-joined the company to become his personal mentor.
Nadella has never taken on the role of CEO before – leading one of the world's most successful companies is certainly a baptism of fire.
Nadella is a huge cricket fan and says it's inspired the way he does business. In an interview with Hyderabad's Deccan Chronicle last summer, Nadella reflected on how playing the sport had an impact on his life. "I think playing cricket for HPS (Hyderabad Public School) taught me more about working in teams and leadership that has stayed with me throughout my career," he said.
He married his high school sweetheart. Nadella met his wife Anupuma when they were both students at Hyderabad Public School in the early '80s. They've now been married for 22 years and have three children. 
He is a Seahawks fan.
Nadella is a huge poetry fan and compares the literary art to coding. "You're trying to take something that can be described in many, many sentences and pages of prose, but you can convert it into a couple lines of poetry and you still get the essence, so it's that compression. The best code is poetry," he said. 
He is a passionate runner.
Unlike many influential CEOs, Nadella is a very private man. 
Nadella believes fiercely in giving back. According to the Times of India, Nadella is a huge inspiration for students at his alma mater. Hyderabad Public School was the first school to be selected for the I-spark program, which utilized Microsoft materials and software to help young Indian students jump-start careers in tech. Nadella has also met with government officials about improving IT education in schools across India. 
Today, he is one of the most powerful Indian businessmen in the world. Nadella's appointment as CEO makes him the most powerful Indian-born tech executive in the world, according to Reuters. He joins PepsiCo CEO Indra Nooyi among Indians reaching the very top of well-known American corporations.