5 minutes with Infosys' Rafi Billurcu on Industry 5.0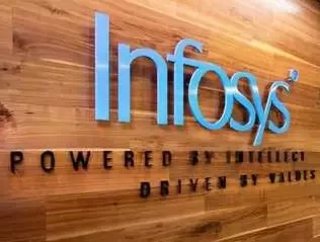 Manufacturing Global speaks to Rafi Billurcu, Partner & Head of UK Manufacturing, Infosys Consulting, discussing what Industry 5.0 means for manufacture...
How has COVID-19 affected the adoption of industry 4.0?
The development of Industry 4.0 slowed somewhat in specific verticals, due to the economic impact of the pandemic deterring some manufacturers from investing in new technologies. As the industry tries to get back to pre-COVID levels, however, we are seeing things speeding up again.
From big data analytics to connected devices, 5G in particular will provide the key building block to next-generation factories, providing the ultra-reliable low latency connectivity on which Industry 4.0 depends. Thanks to the speed and reliability of networks provided by 5G, manufacturers will be able to move closer to their vision of the smart factory, realising the full potential of disruptive technologies and digital. 
What is Industry 5.0? How does Industry 5.0 differ from Industry 4.0?
Industry 4.0 was about revolutionising the factories, converting them from manual and labour-intensive operations to smarter, more leaner operations enabled by digital technologies. While this was more focused around manufacturing based on Cyber-Physical Production Systems which integrate digital and physical processes, Industry 5.0 looks at how we expand this concept and apply digital technologies to disrupt industries. It's not just about optimising the costs of operations, but also driving revenue for enterprises across B2C, B2B and B2B2C models. 
Industry 5.0 is all about harnessing the power of digital across the enterprise. We can't just rely on certain small pockets of innovation. Rather, we must drive innovation at scale to gain competitive advantage. It is also about how the technology functions to reorganise a company's efforts and budget, driving efficiencies in their system of records to fund their systems of innovation. 
What does industry 5.0 mean for manufacturers?
Acting on Industry 5.0 requires manufacturers to have already taken key steps to starting their digital transformation journeys. This includes establishing a digital vision for the enterprise, aligning this to drive the corporate strategy. Setting up the digital foundation is also key – digital processes must be at the core, along with a fully integrated and aligned operating model. Manufacturers must also adapt agile, and later agile principles of execution, in order to drive innovation at speed. 
What technology is involved in Industry 5.0 and how does it differ from industry 4.0?
The same technologies deployed in Industry 4.0 are involved in Industry 5.0, such as AR, VR and analytics. But while the technologies haven't changed, the applications for these are becoming more widespread. 
How has COVID-19 affected the acceleration towards the adoption of Industry 5.0?
Multiple organisations had to stop their manufacturing operations for significant periods of time due to the disruption caused by COVID-19. This led to an accelerated implementation of robotic-enabled touchless operations, which can be executed whilst working remotely.
We can expect to see greater investment in this area as manufacturers look to future proof their operations against the prospect of another pandemic, or similar unforeseen events. The application of automation and other Industry 4.0 technologies such as AR, VR and analytics can ensure efficiencies are achieved with minimal impact, impacting both the top and bottom line of organisations.
For more information on manufacturing topics - please take a look at the latest edition of