AMRC drives innovation in technology and circular economy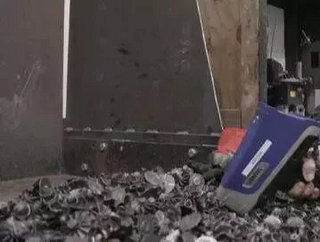 AMRC harnesses their innovative simulation capabilities to drive a circular economy in manufacturing...
At the forefront of innovative recycling technology, the University of Sheffield Advanced Manufacturing Research Centre (AMRC) is harnessing its simulation capabilities to develop an automated scrap sorting technology to drive a circular economy. 
Advanced Alloys partners with AMRC
Advanced Alloys, founded in 1993 is an independent company that buys, sells and processes pure metals and high-temperature alloys for aerospace, oil and gas, power generation and medical industries.
In its report, AMRC states that Advanced Alloys aerospace scap is currently sorted manually, making it difficult to determine the grade and composition of the different materials, and currently rare elements found in aerospace alloys.
"This results in high-value elements being amalgamated in lower value materials, such as stainless variants," stated AMRC, who has been working with Advanced Alloys as part of the High Value Manufacturing (HVM) Catapult network of research centres to improve and automate the process.
As part of a commitment to support small and medium sized businesses (SMBs), the project was paid for using funds from the HMV Catapult.
As part of the project a team of engineers from the AMRC's Factory 2050 facility collaborated with Advanced Alloys, suggesting technologies that could be used to automate the process such as cameras, robotics, conveyors, inscribing technology and high-speed X-ray fluorescence. 
AMRC also provided the company with advice on understanding the cost and benefits associated with the technology. 
"The suggestions we had from the AMRC took us to the edge of what is currently possible, and further refinement of image analysis software, in particular, would help us get to where we want to be. Robotics is great at identifying pieces and components of a regular size and shape, but we're often looking at irregular shapes, sharp edges, and an array of different sizes. We're pushing at the limits of technology here. The strength of the AMRC is in adapting developments at the cutting edge of new technology into the workplace, and it is inspirational to see," commented Stephen Hall, Managing Director of Advanced Alloys.
For more information on manufacturing topics - please take a look at the latest edition of