'Back office' is dead - long live the integrated solution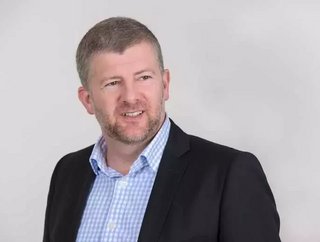 As manufacturing businesses step up to the challenge of becoming better aligned to consumer trends and enjoy advances in computing capabilities, the tim...
As manufacturing businesses step up to the challenge of becoming better aligned to consumer trends and enjoy advances in computing capabilities, the time has come to consign the 'back office' to history. The functions of any company's core departments are crucial, and precisely because of this they need to be made as efficient and integrated as the smoothest modern production line.
Given the competitive nature of the industry and its proud tradition of investment in cutting edge processes, it is not surprising that manufacturing has continued to embrace technology in the digital age. Innovations such as AI, robotics and additive manufacturing have not just cut costs and increased production capacity, they have also turned manufacturing into a nimble and responsive industry that can provide a highly personalised product to each of its customers.
At the same time, feedback and response times have been shortened dramatically. The production line is capable of rapid adaptation, but it is only as fast as the information flowing in. This means that, in an age of modern digital manufacturing, no information system can be far removed from front-office production and operational decision-making.
Manufacturers have generally been aware of this need for clear lines of digital communication between sales, R&D and customer care departments on the one hand; and the factory floor and production line on the other. Yet there is one area of manufacturing organisations that often escape modernisation: the 'back office'.
As the name implies, this part of an organisation is removed from both the customer and the factory. In some ways, it is close to the leadership - and may even physically be located within the headquarters. But in terms of mindset, such functions have often fallen far behind the boardroom.
Take their use of paper. Office workers print or copy several trillion pieces of paper each year. When you add utility bills, invoices and other business documents, that number rises even further.
Recent estimates suggest that only 60 percent of the printing that happens in the workplace is necessary. That means 40 percent of the printing – and the associated cost of the paper, printers, ink and power consumption of the devices – is entirely avoidable.
There's no way leaders would tolerate that kind of waste on a production floor, so why do they tolerate it in the office? The fact is, manufacturing leaders have traditionally been more focused on their factories. Innovations on the production line, and in the products themselves, are exciting; office processes are not.
In many ways, this encapsulates the concept of the back office. It exists to carry out the administrative tasks that the management team deems mundane enough to be delegated. However, those tasks are crucial to properly running the company. What's more, they have become more complex and demanding in recent years: HR functions must collect and store vast amounts of employee data dealing with recruitment, training, availability and suitability; legal departments must constantly adapt the minutia of contracts as customer needs and production options evolve; and finances must cope with the accelerated cash flow generated by smart manufacturing and the sheer number of customers and options that the factory can service.
With so many important aspects of a firm's operation taking place in this often-overlooked environment, there is a real risk of information silos forming. Naturally, reliance on paper is one way to guarantee data is made inaccessible to advanced digital systems. But even many computerised databases can be prone to silo-forming, especially older IT applications which gradually lose compatibility with each new upgrade elsewhere in the company.
With manufacturers starting to use data analytics to optimise operations, and lean manufacturing applications prone to bottlenecks if a single worker is out of place, information silos can be a major source of inefficiencies. To avoid this, key operational decisions - for example, health and safety compliance relating to individual employees' eligibility to operate machinery - can no longer be managed as an exclusive domain of a particular business function.
In order to harness their wider investment in digital transformation and drive further efficiencies and innovation, manufacturers must build a single connected system that is accessible to all, while successfully managing issues such as data privacy and security. This can be done without further major IT upgrades by using an enterprise content system that automatically manages compatibility issues among formats, securely stores documents and brings legacy applications back into the loop.
Manufacturers who use a content management system as their information hub will be able to rapidly integrate their back offices into the core operation. There is no need to excessively shake up functions that work effectively at what they do. But the integration should not only be digital: the whole culture has to move away from a concept of 'back office'. Firms should start by ditching the name, where it is still part of day-to-day parlance.
Beyond that, staff in these departments need to be trained and encouraged to become integrated and invested in the production line - and to think of themselves as important parts of the joined-up operation.
With the full integration of all their old back office functions into a single, accessible digital hub, successful manufacturing organisations can further transform their manufacturing value chain. Information on employees, contracts and suppliers can play a part in seeking further efficiencies, speeding up response times and eliminating bottlenecks.
If the data held in the back office was worth printing, it should be worth even more to an AI assisted factory, an advanced supply chain management system, or an R&D department. By applying the principles of modern, lean manufacturing to the bureaucracy behind the production line, both systems can be made more efficient and the return on technology investments can be increased significantly.
Tim Rushent is the Account Manager of Industry and Commerce at Hyland.