Behind the numbers: the future of lending in manufacturing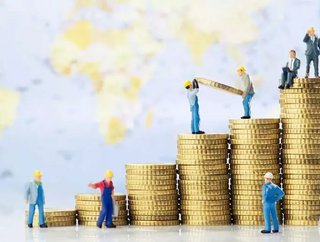 Greg Carter, CEO of Growth Street, discusses the difficulties many SMEs face when accessing working capital, his journey with the company and the import...
Greg Carter, CEO of Growth Street, discusses the difficulties many SMEs face when accessing working capital, his journey with the company and the importance of placing people at the heart of your business.
It's no secret that small and medium-sized businesses in the UK struggle to access the financial support they need to grow. The traditional relationship between banks and SMEs is one that has failed to evolve over the last few decades. But the lending landscape is changing rapidly with more viable, attractive alternatives available. At the forefront of this lending revolution is Growth Street.
Started three years ago by Greg Carter, Growth Street's mission is quite simple: to provide SMEs with the flexible financial products they need to help them grow and develop. "I led the founding team at Growth Street three years ago but I'm not actually a banker. I started my career at Betfair, the innovative online betting company. I looked at taking their technology into new markets and new verticals and it was there that I really got the bug for working with fast-growing companies. After Betfair I worked for a venture capital on a business called Arts Alliance that has been investing in fast growing profitable businesses in the UK for the last 20 years. It was there that I came across a real challenge that businesses were having accessing flexible finance from banks."
These challenges would soon form the basis for the launch of Growth Street. "I talked to business owners and got very similar stories, time after time, about six-month conversations they'd have with banks around finance that would eventually end in a 'no' or a product that wasn't useful. I saw that businesses were having real trouble getting the flexibility of products they needed that were simple enough to use in its day-to-day operations, so we set about building a product that, today, we call GrowthLine."
GrowthLine is an interest only, revolving line of credit up to £1mn that operates like a large overdraft facility so a business can borrow and repay as often as they like, when they like, within their limit. "The limits themselves are based on the size of their working capital assets, for example, things like unpaid invoices and stock," Carter adds, "This means the limits will grow with the business and it gives the owners confidence that they've got access to a really useful amount of cash when they need it. When they don't need it, they can simply pay it back and not pay for funds they're not using. It's a really simple and easy to use but flexible product that suits the needs of growing small businesses."
Growth Street and manufacturing
With the Funding for Lending Scheme expiring in 2018 and net lending to SMEs having declined by around £7bn since it was first introduced, it's clear businesses will face a massive challenge to access the funding they need going forward. Speaking specifically about the manufacturing industry, what kind of issues has Carter seen?
"There's a real correlation between the problems manufacturing businesses have in getting access to capital and our productivity challenges in the wider economy," Carter continues. "One of the things we often find with manufacturing businesses is that they're looking to access funding to invest in plant and machinery to drive productivity improvements. I was talking to a second-generation cardboard box manufacturing business recently that's looking to borrow a significant amount of money to improve its operations and allow it to unlock a 50% increase in turnover over the coming year. This is a business struggling to get access to the capital it needs to expand and drive productivity growth. It's a common challenge."
So what examples are there of Growth Street providing financial assistance in the manufacturing industry? "We have a really interesting business that came on in the spring of 2017 and it's been using GrowthLine to expand their stock positions. They manufacture valves for heavy industrial machines, principally within the power and energy sector, and by utilising GrowthLine it's been able to expand its stock position and invest in new assets such as industrial power generators. They've then been able to sell those on to companies in the UK looking to protect themselves against power outages."
The people behind the numbers
For Carter, Growth Street is about people as well as product, "We're a modern business and we believe in using technology to make our customers' lives as simple as possible, but we don't take the attitude that we should replace humans in the customer process," Carter says. "One thing that frustrates businesses about most lenders is that they don't take the time to understand the business in detail. Every business is unique, they all have particular aspects of their business model or their growth plans that a lender really needs to understand and that can only be done through personal interaction."
So, building and maintaining personal relationships are very much at the heart of the business? "Yes," Carter answers emphatically. "It's very different to how many modern lenders approach things because machines tend to take over everything and there's a real lack of human interaction. SMEs in the UK account for around 5.5mn businesses and what we're trying to do is focus on the 130,000 that are the most impactful and actually have a unique set of needs. It's only possible to serve those businesses with people."
Looking ahead
As our conversation draws to a close Carter has a message for businesses in the manufacturing industry, "We live in a news environment where there's a lot of pessimism about the UK economy and manufacturing. I really believe the consensus is a lot more pessimistic than the reality, particularly when you look at the manufacturing industry. Manufacturing is not only surviving - it's thriving.
"The cheaper pound has spurred a big surge in orders. We've seen increase in labour demand across the sector. Manufacturing in Q2 has the largest growth in vacancies of any industry in the UK. There's a huge amount of opportunity for manufacturing businesses at the moment to take advantage of some of the current economic conditions. We're real believers in the manufacturing industry at Growth Street. We're really keen to encourage businesses to approach us if they need support for growth."