BMW Plans $1B Manufacturing Facility in Mexico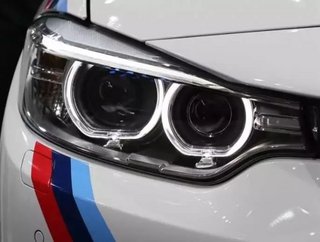 Bayerische Motoren Werke AG (BMW) intends to invest roughly $1 billion in a new factory in Mexico, which may enable it to catch up with its German compe...
Bayerische Motoren Werke AG (BMW) intends to invest roughly $1 billion in a new factory in Mexico, which may enable it to catch up with its German competitors already manufacturing luxury cars in the Latin American country.
According to a source familiar with the matter, BMW's second plant in North America will produce 150,000 cars a year once production begins by 2019.  The factory will be located 250 miles northwest of Mexico City in San Luis Potosi, the source said, declining to be identified before the official announcement was made.
The maker of BMW, Mini and Rolls Royce vehicles is the last of the global top three luxury car manufacturers to outline plans to build vehicles in Mexico, where labor costs are about 20 percent of U.S. levels.  Recently, Daimler AG (DAI)'s Mercedes-Benz announced plans to produce autos jointly with Nissan Motor Co.'s upscale Infiniti unit starting in 2017 in Aguascalientes.  Additionally, Volkswagen AG (VOW)'s Audi will begin assembling sport utility vehicles in San Jose Chiapa in 2016.
BMW shares rose in Frankfurt trading due to the news. In 2014, the stock has gained 10 percent, valuing the company at 60.5 billion euros ($82.8 billion).
"BMW can't afford to compete with Mercedes and Audi at a labor-cost disadvantage," Erik Gordon, a professor at the University of Michigan's Ross School of Business, recently told Bloomberg.  Still, the German manufacturers are "taking significant risks in a country that has little history of manufacturing luxury cars."
Audi, BMW and Mercedes are all expanding as they strive for record global deliveries and compete with one another to be the sales lead in the segment. Both Audi and Mercedes have vowed to overtake BMW by the end of the decade.
During the first half of the year, sales of BMW brand cars in the United States jumped 12 percent to 157,382 vehicles. Deliveries were lifted by demand for the 4-Series coupe and X3 SUV, which is manufactured in South Carolina. Mercedes sales rose 6.8 percent to 151,624 cars in the period, while Audi delivered 74,277 cars, 14 percent more than a year ago.
Ludwig Willisch, chief executive officer of BMW's North America unit, released a statement saying that U.S. customer demand during the first half of the year was "stronger than many have thought, and we fully expect confidence and demand to stay strong through the end of the year."
Production in North America helps European automakers reduce the impacts of dollar-euro fluctuations. In March, BMW projected that currency shifts may weigh on car-division revenue this year. Factories in Mexico give manufacturers tariff-free access to the United States—the world's biggest economy—while enabling them to keep costs down.
The new plant follows BMW's decision to invest $1 billion to raise production capacity 50 percent at its facility in Spartanburg, South Carolina. By 2016, the plant will have the ability to make as many as 450,000 vehicles, including the new full-sized X7 SUV.