Boeing and Tata join forces to reach the growing Indian market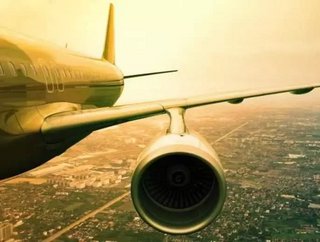 US-based Boeing Co. and Tata Advanced Systems Ltd have agreed to jointly develop products and platforms in aerospace and defence manufacturing, and acce...
US-based Boeing Co. and Tata Advanced Systems Ltd have agreed to jointly develop products and platforms in aerospace and defence manufacturing, and access new markets together.
The agreement was signed by Shelley Lavender, president of Boeing Military Aircraft, and Sukaran Singh, managing director and chief executive officer of Tata Advanced Systems. "This agreement with TASL (Tata Advanced Systems) is significant because it demonstrates Boeing's commitment to expand its aerospace manufacturing footprint in India," Lavender said.
"As we step into our 100th year in business, a new aerospace partnership with India is the perfect milestone to accelerate the momentum we have generated for making in India," said Pratyush Kumar, president for Boeing India. To be sure, Tata Advanced Systems already manufactures aero-structures for Boeing's CH-47 Chinook and AH-61 choppers.
On Monday, Mahindra Defence Naval Systems Ltd, a unit of the $16.9 billion Mahindra Group, said it has tied up with the UK's Ultra Electronics to build equipment for underwater warfare. Earlier this month, Mahindra Defence Systems Ltd, the defence division of the Mahindra Group, had signed an in-principle agreement with Europe's Airbus Helicopters to set up a joint venture to manufacture helicopters in India, in a bid to tap a market expected to be worth $41 billion in seven years.
Currently, 14 Tata companies are engaged in providing support to the country's defence and aerospace sector. These are the Tata Power Strategic Electronics Division, Tata Advanced Systems, TAL Manufacturing Solutions, Tata Technologies, Tata Motors, Tata Advanced Materials, Tata Consultancy Services Ltd, Tata Steel UK, Tata Elxsi, Titan Company (Precision Engineering Division), Avana Integrated Systems Ltd, Nova Integrated Systems Ltd, CMC Ltd and Tata Industrial Services.
The current order book size of the Tata group in the sector is above Rs.10,000 crore. Other Tata group companies—Tata Advanced Materials (TAML) and TAL Manufacturing (TAL)—are also supplying important components to Boeing.
TAML has delivered power and mission equipment cabinets and auxiliary power unit door fairings for the P-8I long-range maritime surveillance and anti-submarine warfare aircraft.
TAL is manufacturing complex floor beams out of composite materials for the Boeing 787-9, a modern aircraft with exceptional environmental and fuel efficient capabilities. It has also provided ground support equipment for the C-17 Globemaster III strategic airlifter.
"This framework agreement is the result of the world-class competencies of TASL as well as the vendor ecosystem it has helped establish in India. It gives us an opportunity to explore the massive potential in India for aerospace manufacturing and make the investments required to grow the industry," said S. Ramadorai, chairman of Tata Advanced Systems.
"Boeing's platforms require complex manufacturing processes within a competitive cost structure and we are confident that the partnership will be able to deliver high quality aero-structures out of India," he said.
India's defence budget allocation is estimated to touch $620 billion by 2022, of which 50% will be capital expenditure, according to a report released in February by lobby group Federation of Indian Chambers of Commerce and Industry and financial services company Centrum Capital Ltd. The annual opportunity for Indian companies—both state-owned and private—is expected to touch $41 billion by 2022 and $168 billion cumulatively, it said.
"With defence being one of the focus sectors for the Make in India campaign and an assertive India building up its military muscle, India provides both the opportunity for boosting sales and realizing frugal engineering for cost management for the global A&D (aerospace and defence) organizations," said Amber Dubey, head of aerospace and defence, KPMG in India.