BREAKING: Rolls-Royce confirms it will develop its first SUV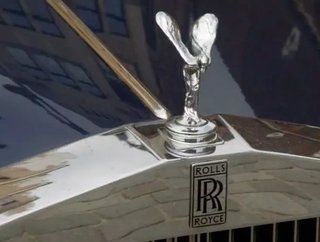 Rolls-Royce has confirmed that it has begun developing a crossover vehicle, calling the decision 'a seminal moment in its 111-year history.The dec...
Rolls-Royce has confirmed that it has begun developing a crossover vehicle, calling the decision 'a seminal moment' in its 111-year history.
The decision follows years of industry speculation that such a vehicle was in the pipeline, while more recently the company has confirmed significant customer interest.
In a statement released to shareholders today, one that pointedly avoided using the term 'SUV', the company said the new model would define "exceptional presence, elegance and purpose".
Details are scarce, though the company has confirmed a new aluminium architecture. Such a space-frame is likely to trickle down to other Rolls-Royce models in the future, marking an interesting time for the company.
It is thought that a version of the Phantom or Ghost's V12 engine will be the staple powertrain, though as concepts such as the 2011 102EX Phantom demonstrate, the company is also working on electrification to counter emissions regulations.
In a statement the company promised a lot of its new vehicle. The company is speaking of something highly mobile and adventurous, "a car that offers the luxury of a Rolls-Royce in a vehicle that can cross any terrain," that will be "high-bodied… with an all-new aluminium architecture."
Rolls-Royce also emphasised that "many discerning customers have urged us to develop this new car – and we have listened," but said it would take its time "developing and perfecting" the concept. In other words, the production version is a few years off yet, with a potential reveal slated for 2017.
It's clear that the eventual Rolls-Royce 'SUV' will offer luxury and exclusivity above and beyond the forthcoming Bentley Bentayga, and also be pitched as an even more upmarket offering than the Mercedes-Maybach.
There is precedent for such a vehicle. Rolls-Royces conveyed adventurers such as Lawrence of Arabia across unexplored deserts and mountains. The original Silver Ghost did the longest non-stop run (to that time) in 1907 - of just under 15,000 miles on scarcely more than goat tracks.
In an interview with Rolls-Royce executives in Goodwood last year, global corporate communications manager Andrew Ball gave more than a small hint that an SUV was in the wings.
"Who would have imagined, if you were an enthusiast 20-years ago, Porsche would be building more 4×4 than sportscars? Our designers have been tasked with doing some sketches," he said.
However, Ball also described one potential thorn, and why it would steer clear of marketing the vehicle as an 'SUV' (short for Sports Utility Vehicle).
"Rolls-Royce isn't sport, and it's not utility, so if we go into that market, and we don't know yet, genuinely, it's got to be authentic, because that's our brand reputation," he said.
Logistical issues will also have to be considered. Rolls-Royce currently makes all its cars in Goodwood, but the 'SUV' would likely need either a whole new line or be built on a new site.
The Earl of March owns the Goodwood property and is the landlord. He insists that he must not see the factory from his bedroom window. As such, factory is camouflaged among trees, with 412,000 plants laid down when it was built 10 years ago.
The manufacturing plant has grown over that time from five cars per day to 20. There are now two lines, one for the Ghost and Wraith and a smaller one at the back for the Phantom that comprises 25 per cent of Rolls-Royce sales.
So, in other words, the factory is already stretched — it could add a third shift to make existing product, with aims to grow beyond 2014's projected record of 4000 cars produced — but a designated SUV line is an issue.
The SUV will take this figure well beyond 4000 units. Leveraging an existing BMW site somewhere else seems likely, therefore.