Can you manufacture a profitable business?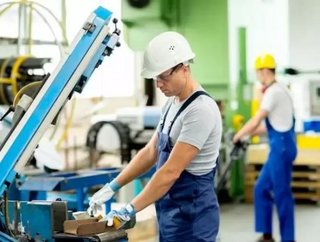 Manufacturing has come a long way in the United States, which has paved the way for smaller manufacturers wanting to set up shop. The question is, how...
Manufacturing has come a long way in the United States, which has paved the way for smaller manufacturers wanting to set up shop.
The question is, how are small manufacturing businesses doing and what trends are they following?
Here is a brief look at small manufacturers in the U.S. in 2015:
Small Manufacturers in the U.S.
There are a growing number of smaller manufacturers in the United States.
In fact, according to the American Small Manufacturers Coalition, there are more than 270,000 small manufacturers across the country as of 2015. And, a large percentage of those manufacturers have fewer than 50 employees.
In addition, U.S. manufacturing both large and small is responsible for 60 percent of exports in the country. That's nearly 12 percent of the United States Gross Domestic Product.
Based on the numbers above, it's plain to see that small manufacturing in the U.S. is a booming business.
Small Manufacturing Trends
Unlike larger manufacturers, small manufacturing businesses follow different trends when it comes to production.
By creating an atmosphere of fast and agile production schedules in combination with product customization, smaller manufacturers are able to stay afloat and compete with larger businesses.
As the following article looks at, one of the 5 financial tips for starting a business is establishing the cost of products.
In order to keep production costs low, smaller manufacturers are following the made-to-order trend. Instead of keeping an inventory, manufacturers are making products on demand.
This allows smaller manufacturers to customize products with each new order while avoiding overstock situations.
In addition, the made-to-order trend also allows small manufacturers to decrease supply chain costs by not over ordering certain supplies and materials.
Small Manufacturing Business Examples
Although the U.S. economy has seen some ups and downs, small manufacturing businesses of all kinds are still opening their doors across the country and finding success along the way.
Here are just a few small manufacturers that went into business in the last few years:
• Enviro-Log - Located in Fitzgerald, Georgia, this earth-friendly fire log manufacturing company only has 30 employees. However, the company's product is already being carried in such stores as Home Depot, Walmart, and Sears.
• Art's Way Manufacturing - With just more than 200 employees, this farm machinery manufacturer and distributor out of Armstrong, Iowa now ships its farm machinery all across the country.
• Green Toys - With just eight employees, Green Toys out of San Francisco, California manufactures children's toys made from 100 percent recycled materials. The company, which leases manufacturing space in a few different U.S. factories, has increased its sales by 50 percent each year for the past two years.
Manufacturing Goals
Even though small manufacturers don't produce the same products as their larger counterparts, they have the same business goals in common.
By avoiding such manufacturing pitfalls as overproduction and over processing, smaller manufacturing businesses are able to continuously meet sales goals.
Likewise, small manufacturers are increasing their quality control standards, which are resulting in fewer manufacturing defects. This allows smaller manufacturers to more accurately meet their budgeting goals by avoiding costly production imperfections.
When it comes to small manufacturers in the United States, more and more businesses are finding success.
About the Author: Adam Groff is a freelance writer and creator of content. He writes on a variety of topics including manufacturing and small business.