Capgemini: Top 10 digitally smart manufacturing consultants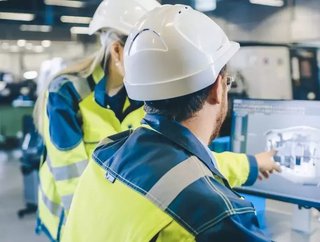 Capgemini features in our Top 10 Digitally Innovative Manufacturing Consultants in Manufacturing Global's July Magazine, we take a closer look at the...
Capgemini is a global leader in consulting, technology services and digital transformation. Its digital manufacturing services focus on improving the digital maturity of core manufacturing functions across product and asset lifecycle management, onsite and remote operations management, industrial IoT and Big Data, system simulation and industrial cybersecurity.
Capgemini draws on deep expertise in consulting, technology and engineering services, in combination with a network of global Applied Innovation Exchanges and a strong ecosystem of partners, to ensure clients achieve a sustainable competitive advantage from their digital investments.
Capgemini's Manufacturing and Plant Engineering services can help tailor production as per client's requirements, such as agile or lean production with the just-in-time approach, kanban, mass production or variable batch production.
Capgemini's Manufacturing and Plant Engineering practices is a co-innovation Partner for some of the world's largest Industrial Conglomerates and Tier One suppliers. Its manufacturing domain-specific solutions are derived from its Manufacturing IT strategy. Capgemini provides services across all key areas of manufacturing, which includes: 
Merging the real-world production with a virtual prototype environment by using software such as product lifecycle management (PLM).
Improving productivity and efficiency through automation and drive technologies.
Reducing material handling costs or improving throughput.
Capgemini offers a suite of apps tailored to every need and can be integrated into the end-to-end use cases. Andy3D is the only remote platform providing digital continuity of 3D models and being fully customisable to the IT environment, the solution accelerates:
Collaboration and knowledge sharing, between workers in mobility – in-situ or on customers' sites – and remote centre of excellence, such as Engineering, Maintenance and Customer services.
Digital-physical convergence throughout all development phases: Prototyping, Industrialisation, Validation, Launching, Inspection and Maintenance.
Full handling of operations both in products and infrastructures worlds.
Interested in who else made our Top 10? Click here!