Capgemini unveils its new brand: Capgemini Engineering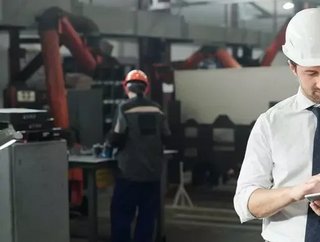 Combining its engineering and research and development (R&D) expertise, Capgemini unveils the launch of its new brand: Capgemini Engineering...
Consolidating the market leading research and development (R&D) capabilities of Altran and Capgemini's digital manufacturing expertise, latest reports from Capgemini unveils the launch of its new brand to be known as Capgemini Engineering.
"Today's leading organisations understand that Engineering and R&D is fast-moving and ever evolving. As a result an end-to-end partnership with clients is needed for developing, launching, managing and modernising breakthrough products. The launch of Capgemini Engineering builds on the integration of Altran's capabilities into the Group, a year on from its acquisition. It perfectly complements the Group's already well-established portfolio of business offerings and supports our leadership position in intelligent industry," commented Aiman Ezzat, CEO of the Capgemini Group. 
What does this mean for the industry?
Harnessing its deep industry expertise and cutting-edge technologies, Capgemini Engineering will support the organisation's digital and physical world coverage. 
With 52,000 engineers and scientists, as well as a presence in all major engineering hubs around the world, the brand will build on Capgemini's integration of Altran following its acquisition. 
Capgemini Engineering will help innovators engineer 'the products and services of tomorrow', and manage disruption by embedding digital and software technologies. Its global services cover: product and systems engineering; digital and software engineering; and industrial operations.
"R&D is the new battlefield. It must be connected and data-driven to optimize innovation and accelerate development. Capgemini Engineering's services have been devised to address exactly that need, to harness the power of data to foster innovation, create new customer experiences and deliver new sources of value," added William Rozé, CEO of Capgemini Engineering and member of the Group Executive Committee. 
For more information about Capgemini Engineering, visit .
For more information on manufacturing topics - please take a look at the latest edition of