Five Minutes With: Richard Boocock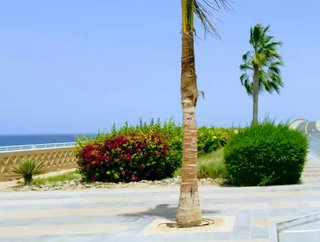 Manufacturing Global sits down with Richard Boocock, Former Senior Vice President and Special Advisor to the Chairman at Air Products (Retired)
What is your experience in the manufacturing industry?
I have spent almost 40 years working in the manufacturing industry, almost all of that time working for a US-based multinational speciality chemical company.  Starting as a graduate chemical engineer, I helped design, build and operate production facilities and then went on to lead various businesses, as well as corporate functions such as sustainability and information technology.  I spent a lot of time working directly with customers and, as a result, developed a broad understanding of other manufacturing industries, ranging from refining through steel making and metal processing, glass manufacturing, semiconductor chip fabrication, food processing and many more!
How do you see the industry evolving over the next decade?
I think this is a very exciting time for the manufacturing industry as the world continues to pivot to a more sustainable future.  Sustainable products will bring new opportunities for new technologies and new techniques, industry 4.0 will bring yet more opportunities, and an increased emphasis on diversity and inclusion will give a broader cross-section of our society the opportunity to enjoy a career in manufacturing.
What trend are you most excited to see evolve?
Industry 4.0, combined with real steps forward in increasing diversity and inclusion in manufacturing leadership, is a combination that has the opportunity to advance manufacturing in the 21st century.
Over the length of your career, what is the best piece of advice you have ever received?
I have had the privilege of working with many wonderful people over the years and picked up many different "nuggets" of advice, so it would be difficult to pick just one.  If I had to, I think it would be to never lose sight of the fact that we achieve our objectives through people and that if you treat people well and with kindness, together, you can move mountains.
Has there been a particular achievement that you are proud of?
When I reflect back on my career and think of all the projects I have been part of, plants I have helped build, businesses I have helped to start in new countries, I always end up with the images of the teams that I had the privilege to work with.  As a leader, I take pride in having built successful teams which enable everyone to contribute and for some people to surprise themselves with what they are actually capable of!
What inspires you?
I have always been inspired by a desire to be part of something that can make the world a better place, make the world a kinder place.
What are your favourite things to do outside of work?
I spent many years of my life travelling extensively for business, so my hobbies needed to be quite portable!  Reading and listening to music was obviously convenient. I am a big believer in lifelong learning and that we should all try to learn something new every day, even if it is just about ourselves.