Is forecasting damaging your business?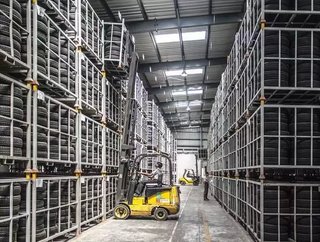 The science of supply and demand is not always as clear cut as it may seem at first glance. The system of traditional forecasting is broken, and the onl...
The science of supply and demand is not always as clear cut as it may seem at first glance. The system of traditional forecasting is broken, and the only way to fix it is to replace it. Here, Roger Fleury, Managing Director of enterprise resource planning specialist Ardent Solutions, explains why many are looking to a demand-driven approach instead.
On Thursday October 19, 2017, Apple's shares fell nearly three per cent as the market responded to signs of weak demand for the iPhone 8 and iPhone 8 Plus. According to reports, an unnamed Taiwanese supply chain source was quoted as saying that production volume for the phones was cut by up to 50 per cent and that it was done much earlier in the cycle than usual.
It's not just demand either. The subsequent launch of iPhone X has prompted widespread reports of shortages in supply of the new phone into the first quarter of 2018.
Despite this, Apple remains on course to become one of the first companies to ever reach a market capitalisation of $1 trillion. These issues of supply and demand, then, highlight a deeper rooted flaw in the way most modern businesses approach production.
Too many businesses are still driven by the philosophy that "if you build it, they will come," referring to the fact that if you push and promote a product, it will likely result in enough sales to be profitable. As part of this process, forecasting is often used to gear every part of the business to fulfil this mantra.
Everything from pricing decisions and capital investment to inventory management and even staff resourcing requirements are based on the inherently inaccurate demand forecast. These forecasts are calculated using historic sales data that has been combined from multiple sources, usually spreadsheets.
The reason this is so dangerous is because of what is known as the bullwhip effect, where even minor inaccuracies in the demand signal can magnify as it travels through the supply chain. This results in businesses holding too much inventory they don't need and too little of what is required to fulfil customer orders.
The obvious question is: why not build better forecasts? After all, we have more advanced computers and analytics than ever before. The reason this does not work is because no amount of forecasting can cope with the level of uncertainty and volatility in the modern marketplace, especially as product lifecycles become shorter and customers expect faster deliveries.
The real answer is to turn to a demand-driven approach. Instead of pushing supply, companies should look to methods such as demand driven material requirements planning (DDMRP). The core philosophy of DDMRP moves away from "push and promote" towards "position, protect and pull," making it easier for the business to manage factors such as lead times, production capacity and inventory levels.
In many ways, this approach to the supply chain is much more in line with modern times. It handles stock levels better by leveraging the industry 4.0 technologies that many companies are adopting, offering the flexibility needed to meet fluctuating market demands.
MRP platforms are also capable of catering to this alternative methodology, with demand-driven supply chain software such as DDMRP for Dynamics allowing production and operations planners to oversee the critical parts of the supply chain easily and efficiently.
While the nature of supply and demand may at times seem more like an art form than a science, by undertaking a fundamental shift in perspective from supply-led to demand-driven planning, business leaders can avoid the pitfalls of forecasting and keep pushing the boundaries of innovation.