How James Dyson made vacuum cleaners sexy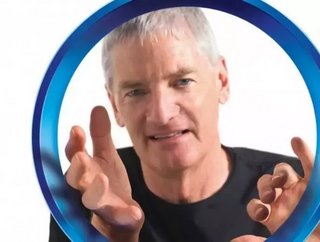 What makes a brand resonate with consumers? Why do some products take off where others have failed? How do you develop a product that is more than an it...
What makes a brand resonate with consumers? Why do some products take off where others have failed? How do you develop a product that is more than an item, but a lifestyle choice? How on earth do you make vacuum cleaners, fans and hand dryers sexy?
There is one man who knows the answer to all these questions and its James Dyson, founder and CEO of the Dyson company. James managed to take an every day household item and turn it into something desirable. Manufacturing Global takes a look at the man behind the business and his management style that led to such unique success.
An eye for design
From an early age James had a keen eye for art, design and interiors. After leaving school he went to Byan Shaw School of Art before studying furniture and interior design at the Royal College of Art. Only after this did James move into the field of engineering. One of Dyson's defining factors is its modern, innovative and attractive design. James' formative years at art school clearly influenced the design of his products and contributed massively to their success.
Re-thinking existing products
Dyson is renowned for taking everyday products and making them more attractive and appealing, as well as more effective. James' first invention also did just this; the Ballbarrow was a modified version of the wheelbarrow using a ball instead of a wheel and was featured of the BBC's Tomorrow's World.
Not discouraged by rejection
In the 1970s James turned his attention to vacuum cleaners after becoming frustrated with his Hoover when it lost suction. He had the idea of using cyclonic separation thus negating the need for a dust bag.
Five years and many prototypes later, James launched the 'G-Force' cleaner in 1983. However, no manufacturer or distributor would handle his product in the UK, as it would disturb the valuable market for replacement dust bags, so Dyson launched it in Japan through catalogue sales. Manufactured in bright pink, the G-Force sold for the equivalent of £2,000. It won the 1991 International Design Fair prize in Japan and he obtained his first U.S. patent of the idea in 1986. After failing to sell his invention to any major manufacturers, James set up his own manufacturing company, Dyson Ltd. In June 1993, he opened his research centre and factory in Wiltshire, U.K.
Despite multiple rejections, James believed in his idea and continued fighting to bring it to market.
Understands the power of marketing
Dyson's breakthrough in the U.K. market came more than ten years after the initial idea and was sparked by a TV advertising campaign in which it was emphasised that, unlike most of its rivals, it did not require the continuing purchase of replacement bags. At that time, the UK market for disposable cleaner bags was £100 million. The slogan 'say goodbye to the bag' proved more attractive to the buying public than a previous emphasis on the suction efficiency that its technology delivers. As a result of the campaign, the Dyson Dual Cyclone became the fastest-selling vacuum cleaner ever made in the U.K., which outsold those of some of the companies that rejected his idea and has become one of the most popular brands in the UK. In early 2005, it was reported that Dyson cleaners had become the market leaders in the United States by value as well.