How manufacturers can avoid SAP's next $600m fine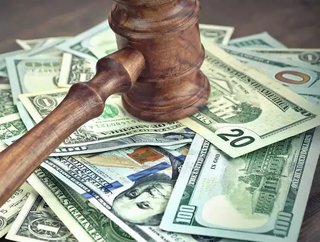 SAP business applications play a crucial role in many manufacturing businesses. From ensuring both efficient supplier and partner coordination, increas...
SAP business applications play a crucial role in many manufacturing businesses.
From ensuring both efficient supplier and partner coordination, increasing visibility across business operations, to managing workflows at multiple levels within the industry, the fundamental role that SAP plays in many businesses means that operating without it is not a viable option.
This dependence upon SAP business applications has led to many manufacturing companies treating the software– and more specifically, its rising costs – as a necessary evil. But the nature of the relationships that the global software provider has forged with its customers is now changing, so manufacturing companies need to apply more scrutiny to the usage of SAP across the business.
SAP is now starting to target its existing customers for potentially unpaid licensing fees where there is Indirect Access to the SAP system. Previously, for the most part, SAP had not been interested in pursuing and recovering such revenue.. Indirect Access arises when the SAP systems are accessed or queried by a third-party application, such as SalesForce.com or Workday. Because such links between SAP data and other business applications are common, SAP's new pursuit to monetise Indirect Access poses a sizeable threat for even the most audit-ready CFO.
Why is Indirect Access an Issue?
Previously licensing reviews and system measurements for SAP focussed on direct access in an organisation's SAP environment, i.e. one user accessing data directly through the SAP interface.
However, a simple example of indirect access can be illustrated by when the SAP system is accessed or queried by a third-party application. In many cases, this third-party application is classified as – and billed as - 'one user', but then indirectly gives a greater number of people access.
In many instances, SAP itself recommended and even performed integrations with these third-party solutions. But as SAP previously wasn't in the business of charging for Indirect Access, many organisations may not have understood that the integration would lead to them being liable for significant licensing charges.
The scale of the problem
Why should companies be concerned about Indirect Access? In February 2017, a UK court ruled in favour of SAP against Diageo, one of the world's largest drinks companies for £54 million (US $70 million) in what it claimed were unpaid software licensing fees.
It was subsequently discovered that SAP intended to go  one step further, as Anheuser-Busch Inbev (one of the world's largest brewing companies, with beer brands including Budweiser and Stella Artois falling under its banner) had announced in financial statements that SAP is pursuing an arbitration process for up to $600 million in license fees.
Given the strong hold that SAP products have on the manufacturing industry; linking the top floor to the shop floor, automating production processes; improving the user experience; and, helping to achieve open, integrated factories with connected processes, manufacturers simply cannot afford to ignore the threat of a fine for Indirect Access any longer.
Why manufacturing firms need to sit up and pay attention
Technically any SAP customer that has Indirect Access set up in their SAP environment is at risk of receiving similar treatment from SAP today.
However, the smart money seems to be on organisations with complex supply chains, , given that their operations lend themselves to higher volumes of Indirect Access. The bigger and more complex your supply chain and partner network, the more of a target you are likely to be.
With the industry also undergoing one of the most exciting technological shake-ups in recent memory, the fourth industrial revolution is now changing the way business is conducted across the industry. The widespread use of SAP systems means that transferring over to a different ERP system is simply not a feasible option due to the significant disruption it would cause.
The global software giant is acutely aware that many of its customers have bought heavily into its technology. And ultimately, no matter how negative the press that it faces, SAP is in a very strong position to weather customer concerns arising from monetising Indirect Access.
Changing tack on SAP
The true cost of an SAP implementation is often unknown within large enterprises. No single owner is responsible for oversight of all SAP investments. Adoption and implementation of the software may have spanned out over a period of years as organisations have merged and expanded. The resulting lack of centralised clarity of spend has, in some cases, lead to spending on SAP bypassing effective scrutiny.
CFOs now need to begin to think differently about SAP, desist from signing off rising software costs, and focus on greater scrutiny of the technology's deployment and associated risks. The introduction of greater visibility and openness across organisations can ensure that CFOs do not find themselves in the same position as AB Inbev and Diageo.
A series of checks must be implemented internally to ensure that SAP teams deal with future risks accordingly before they arise. This in turn will reduce financial vulnerability and mitigate risk.
As a first course of action, organisations should produce a full schematic of the SAP infrastructure with routes in and out of the system to evaluate indirect licensing costs carefully, whilst simultaneously drilling down into direct licensing costs.
Exposing the extent of SAP usage across the board is the most powerful method to mitigate potential risks before they come to the fore.
You can find out more information about how to minimise exposure by watching this webinar.
By Matt Fisher, VP at Snow Software