IBM: digital transformation in manufacturing 2021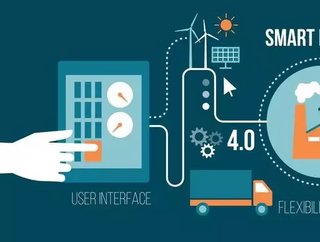 Manufacturing Global breaks down insights from IBM's '2021 Digital Transformation Assessment...
In a study conducted by IBM and The Manufacturer titled , the multinational technology company provides insight for those in the manufacturing industry on the current digital transformation landscape. 
During its analysis, the organisations discovered three key findings:
67% of manufacturers have accelerated digital projects as a result of COVID-19 
92% rank 'Improving operational efficiency' as their greatest priority
Time was identified as the primary factor impeding digital adoption
Immediate priorities and long term growth strategies
First up within the report, reflects that in the short term in response to a highly volatile, unpredictable trading environment, manufacturers should prioritise three interconnected factors "the human impact; data gathering to support decision making; and acting swiftly yet shrewdly."
Long term, "if 2020 was the year for internal digital transformation, 2021 is when attention will turn to the external, customer-facing areas of an operation. That may present greater challenges for businesses, but equally it will provide greater rewards for those who get it right," adds IBM.
Growth and efficiency
When discussing the topic of growth and efficiency with those in the manufacturing industry, one participant stated "COVID-19 has illuminated the weaknesses in our business and our focus is on patching those holes, over and above anything else."
Going forward, the top five factors that are high on the agenda for manufacturing decision makers are: 
Improving operational efficiency (92%)
Customer growth (87%)
Customer retention (85%)
Supply chain integrity (81)
Operational resilience (81%)
The impact of COVID-19
"Pre-2020, the majority of manufacturers were focused on a handful of core strategic imperatives: improving operational efficiency and resilience, identifying cost savings, customer growth and strengthening supply chain integrity/visibility," commented IBM. 
While such priorities have mostly stayed the same, post-COVID an additional strategic imperative will be work wellbeing. 
"Due to the nature of industrial workplaces, health and safety is a keystone of any manufacturing operation. COVID-19 has brought that importance to new heights." 
With this in mind, the top five priorities that have received greater attention since the outbreak include:
Operational resilience (88%)
Wellbeing/ working environment (83%)
Supply chain integrity & resilience (75%)
Supply chain visibility (71%)
Improving operational efficiency (65%)
Digital boom
With most industries adopting digital technologies to tackle the challenges of COVID-19, the manufacturing industry is no different. Looking to 2021 and beyond, manufacturing decision makers are focusing their investments on four core areas, IT and data systems, collaboration tools, product and customer growth, and efficiency improvements.
When asked about the impact of adopting digital technologies as a result of COVID-19, manufacturers report that the adoption has:
Accelerated our plans/ adoption projects (67%)
No change to our plans (17%)
Delayed our live adoption projects (10%)
Delayed our plans (6%) 
Smart tech adoption and the barriers
"The concept of 'lean' has been around for decades and almost every manufacturing operation now has some form of lean programme, whether bespoke or a more widely adopted methodology. These programmes have been consistently delivering strong, double-digit gains around productivity, waste reduction and cost savings," said IBM.
The top five technologies helping manufacturers meet their goals include:
Cybersecurity (92%)
Advanced data analytics including predictive/prescriptive analytics (90%)
Automation/robotics (85%)
IIoT/IoT data from devices (83%)
Artificial intelligence and machine learning (77%) 
However, the top five barriers that manufacturers are facing when it comes to adopting new technologies include:
Resourcing/time (58%)
Securing internal funding (52%)
Adoption/Culture (50%)
Implementation (40%)
Selecting the technology to adopt (37%)
For more information on manufacturing topics - please take a look at the latest edition of