Industry 4.0; Strengthening US Public Health Infrastructure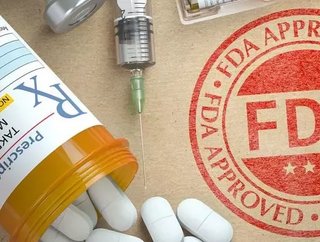 The FDA moves to leverage Industry 4.0 to help strengthen the nation's public health infrastructure...
The FDA has recognised a need for speed, and it's turning to smart technology and today's deep tech to get it there. The mission is critical, to say the least, the risks are far too high to fall behind. As the rest of the world looks to adapt and find efficiencies, luckily, so does the FDA.
"At the start of this 21st year of the 21st Century, businesses, manufacturers, the FDA, and patients, are all adjusting to the changing times and adopting new trends. For the day-to-day work of the FDA, those changes are focused on advanced manufacturing technologies, digital industry and 'Industry 4.0.'" says the FDA.
Over the past several years, the FDA has invested significantly in to support public health preparedness. The FDA looks to increase efficiencies and mitigate risks through digital manufacturing and advanced approaches such as continuous manufacturing, a continuous, uninterrupted, end-to-end production line that streamlines production. New technology, such as 3D printing, introduces the opportunity to produce patient-specific medical devices more efficiently.
However, Covid-19 has since compounded the need, bringing to light the vulnerabilities of supply chains and the need for more adaptive and responsive manufacturing systems to increase "time to market," to borrow a phrase, on medical countermeasures.
MCMs, , are FDA-regulated products (biologics, drugs, devices) that may be used in the event of a potential public health emergency. Essentially, they're a risk management plan, and can be used to diagnose, prevent, protect from, or treat conditions associated with chemical, biological, radiological, or nuclear (CBRN) threats, or emerging infectious diseases.
MCMs can include:
Biologic products, such as vaccines, blood products and antibodies
Drugs, such as antimicrobial or antiviral drugs
Devices, including diagnostic tests to identify threat agents, and PPE, such as gloves, respirators (face masks), and ventilators
In its efforts to accelerate the adoption of advanced and smart manufacturing to strengthen the nation's public health infrastructure, the FDA is "creating a new collaboration with the National Institute of Standards and Technology (NIST) through a memorandum of understanding (MOU). This MOU is intended to increase U.S. medical supply chain resilience and advanced domestic manufacturing of drugs, biological products and medical devices by adopting 21st-century manufacturing technologies. These include smart technologies, such as artificial intelligence and machine learning, and emerging manufacturing processes."
The FDA and NIST are looking to AI and computational modelling to monitor manufacturing lines, reduce downtime and increase efficiencies. Another strategy being investigated is "modularisation of unit operations ", which essentially standardises the manufacturing process, allowing for the same part to be used in different items, which could decrease cutover time in switching production from one product to another.
For more on how the FDA is working to create a more agile and speedier supply chain, .