Intellectual property challenges facing the manufacturing sector in 2015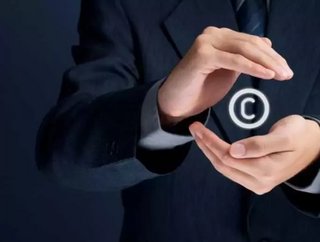 The manufacturing sector comprises a group of diverse and highly innovative businesses which are ever changing in accordance with market forces and tech...
The manufacturing sector comprises a group of diverse and highly innovative businesses which are ever changing in accordance with market forces and technological advancements. That this is the case is reinforced by the findings published in the Foresight Report which predicts that "manufacturing in 2050 will look very different from today and will be virtually unrecognisable from that of 30 years ago".
This rapid pace of change means that it is difficult for the sector to keep abreast of the risks and challenges that new and changing ways of working present. Whilst the risks and challenges faced in the intellectual property arena will differ substantially between manufacturing sub-sectors there are a number of trends that will apply across the piece and which should be given careful consideration by all involved in the manufacturing sector to ensure that the foundations for the future are robust and supported by the right protections.  
The changes that will drive the manufacturing sector forward include enhanced focus on research and development, innovation and process efficiencies. Clearly, the output of those will require proper patent and design right protection to maintain a competitive edge. The process of registering these protections across numerous jurisdictions in many ways lacks harmonisation. Differences in registration requirements between jurisdictions should be carefully considered, with local expert advice an absolute necessity.
Perhaps of equal importance to these formal protections is attention to the knowledge transfer from the highly skilled workforce that will be needed to drive the development, innovation and efficiencies.  Many of the proprietary rights capable of protection will be the creation of individual workers and steps need to be taken to ensure that appropriate contractual provisions are in place to guarantee that the intellectual output from key individuals is owned by the business and not the individual.
Appropriate protections for business critical information also need to reflect the risks of theft, loss or leaks from employees and third parties through open innovation and supply arrangements where the stakes in this technological era are high. Remote working, common use of mobile devices and the ease of information transfer all pose a threat. Careful thought should be given to clear and comprehensive contractual provisions to deter information breaches and tightly drafted, monitored licences and contracts with third parties where appropriate. Consideration should be given to the necessity of the information that is made available to third parties and whether restrictions should be imposed on information circulation equivalent to a confidentiality club.
A historical and continuing future threat for the manufacturing sector arises from the growing number of counterfeit goods and the increasing ease with which those products can enter the market. The growth of additive manufacturing particularly will make breaches harder for manufacturers to identify. Here action must be taken to quickly ring fence infringing goods to safeguard reputation and avoid brand deterioration. Identification of the source can often be difficult, particularly if there is an involved supply chain.  Actions may be founded in trade mark infringement or passing off and an early application for a Norwich Pharmacal Order to obtain information about the originator of the counterfeit goods may be required as a precursor to any proceedings.
The Intellectual Property Court ("IPEC") is ideally placed for cost efficient litigation for most intellectual property claims where damages do not exceed £500,000 and the issues are not particularly complex or technical. The costs cap of £50,000 in respect of liability issues may also allow greater certainty on costs.
Whilst this is only a small snapshot of the potential intellectual property challenges that those involved in the manufacturing sector may face, in a time of rapid change it will be appreciated that if manufacturers want to achieve sustainable and resilient growth the value of intellectual property protections should not be under estimated.