International Women's Day: Attracting women into manufacturing with P2i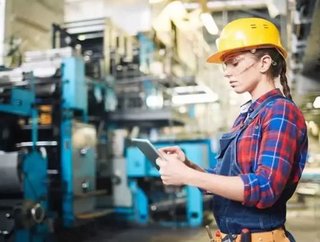 Manufacturing is still perceived as a male dominated industry. According to Deloitte, womentotalled about 47% of the US labour force in 2016, but only 2...
Manufacturing is still perceived as a male dominated industry. According to Deloitte, women totalled about 47% of the US labour force in 2016, but only 29% of the manufacturing workforce.
P2i is a technology solutions provider with over ten years of experience developing liquid repellent nano coatings for the consumer electronics industry. Head of Production Integration, Elina Siokou talks to Manufacturing Global about the challenges women face pursuing careers in manufacturing and what more can be done to champion their progress.
Q: Tell us about your role at P2i and your career in manufacturing? 
Siokou: "I am a Senior Principal surface scientist and Head of Product Integration at P2i Ltd. I studied Physics at the University of Patras in Greece and specialised in Surface and Materials Science during my PhD at the Department of Chemical Engineering at the same University. I worked as apostdoctoral Researcher at CNR Rome and the Technical University of Eindhoven. 
"In 1997, I was granted a two-year Marie Curie Post-Doctoral Fellowship and became a research associate at QMW College, University of London. This was followed by a one-year Marie Curie Return Fellowship which funded my research in Greece at the Institute of Chemical Engineering Sciences, where I ran the Surface Analysis Laboratory. In 2000 I became a permanent researcher at the same Institute, where I stayed until 2012.
"Specialising in the analysis of organic/inorganic interfaces and functional nano-coatings, I have made a significant contribution to the analytical understanding of carbon- based materials' functionalisation using photoelectron spectroscopies.  I was the main advisor of five PhD theses and several master theses and authored or co-authored more than 70 scientific articles, achieving a high citation index. My research was funded via European, national or bilateral projects.
"In 2012 I moved to England and have worked at P2i ever since. I have been applying my experience and skills in the exciting field of functional nano-coatings development for water protection of electronic devices. Within my role, I provide expert technical knowledge for all P2i products, processes and technical specifications aiming to advance product offerings.  My team's main function is product optimisation in line with customer needs. The team focuses on ensuring that key risk areas, wherever they lie, are mitigated to deliver a viable product offering. Further down the product life, the team provides technical support and produces innovative solutions for further product development in order to meet production standards."
Q: How can the industry attract more women into manufacturing careers?
Siokou: "The manufacturing industry is traditionally male dominated. This has its origins in the times when manufacturing was considered to consist of hard manual work and long hours in a factory environment. More than that, women would not consider manufacturing as a career path, especially in technical roles, due to the general stereotype that they couldn't progress in a male-dominated field.In recent years, examples of successful women in the manufacturing industry are increasing and more young female scientists are attracted to technical roles, discovering that they can be fun and rewarding. 
"This is a slow change but real. Companies are gradually abolishing their male-oriented culture. Non-technical positions such as human resources, marketing and communication managers, are those to be filled first by female candidates but the technical demographics are changing too. Women are now chasing responsibilities in more operational and technical jobs, such as production, research, and many others."
Q: What are some of the typical barriers (or perceived challenges) for women in the sector?
Siokou: "Pregnancy leave is a huge drawback for young women, even at the recruitment stage. The manufacturing sector appreciates experience and continuity. When a woman leaves work for a few months the cost of filling the gap is huge, mainly due to the necessity of finding and training a replacement. 
"Companies need to plan around this, with proper mentoring of people that can fill the gap before the young mother leaves the working place. Well organised teams are the solution to this as well as many other problems that can occur when an employee (not only a young mother) needs to leave the company for a certain period. Flexible working schemes, part or full time working from home options, should also be offered to young mothers."
"There are still issues with a male-dominated culture. Although not directly expressed, in practice, between a male and a female candidate equally qualified, a company would tend to promote the male to a higher level or more responsible positions. Similarly, the salaries of male and female employees at the same level can be very different, with the salary of the men being higher. This of course is a well- known problem and the gap varies between different countries and different types of industries, but it is still big in the manufacturing sector. Often, this is not intentional. Male candidates could be more informed due to social contact, or due to higher self-confidence."
Read the latest issue of Manufacturing Global here
Q: Are we seeing a conscious effort from manufacturers to make their organisations more diverse and appoint more women? 
Siokou: "Yes, we see changes, but the steps are very slow. Women are slowly integrated into industrial professions, even top management positions. Today, industries are making a real effort to communicate their job offers and their desire to integrate women into their various professions. Young women are now choosing to commit themselves to scientific and technical training courses aiming for a career in the manufacturing industry. 
"The quickest changes happen in manufacturing industries where a small cluster of women has already been formed in the technical sector. The formation of this small cluster is the rate determining step. Women first enter discreetly, but although things are certainly moving too slowly, they are less and less contested in their functions and their skills are recognised. According to Allison Grealis, President of Women in Manufacturing Research, when companies are more diverse, and when there are more women at the leadership table, those companies are more profitable."
Q: Can you talk about some of the successful women inside or outside the manufacturing sector that inspire you?
Siokou: "Personally, I appreciate and admire women with the vision and determination to achieve their goals, without compromising their personal life. Women think differently, offering a different, multidimensional point of view and innovative solutions. This is our competitive edge.
"I am inspired by women like Veronica Brake, Vice President of Operations, Performance Materials at BASF. She belongs to my generation, which means that she started her career in a male-dominated environment and she is now leading a huge team across 18 operating facilities in the USA. I fully agree with her motto: 'get a mentor and be a mentor', because I find mentorship invaluable for a successful career in the fast pace manufacturing sector.
"Another inspiring example is Mary Barra, CEO of General Motors. I like her story because she started as a quality inspector on the assembly line and in 2014 she became the first female CEO of a major global auto manufacturer."
Q: How does P2i encourage women to join the manufacturing industry? 
Siokou: "P2i's recruitment policy is based on meritocracy.  Although no discrimination occurs during recruiting, the applications for technical roles are not balanced between men and women. Sectors like marketing, commercial, administration, human resources are female dominated but in the technical departments only 25% of the employees are women. Personally, I put a lot of effort into mentoring young female scientists, encouraging them to give their best, to trust themselves, to do quality work and, more importantly, to aim high."
About P2i
P2i is a technology solutions provider with over ten years of experience developing liquid repellent nano coatings. With a focus on the consumer electronics industry, it works directly with OEMs to make devices water resistant, improving their reliability and enabling them to survive liquid exposure in everyday accidents.