Lithium-Ion adoption gains momentum and heralds a new era in availability and efficiency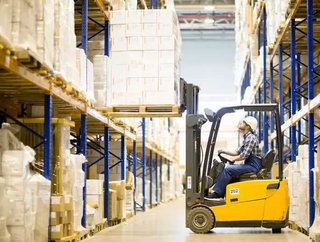 The pace with which Lithium-ion battery powered forklift trucks are gaining market traction has taken many by surprise. With almost half of all respond...
The pace with which Lithium-ion battery powered forklift trucks are gaining market traction has taken many by surprise.
With almost half of all respondents to a recent survey undertaken by Sapio Research – on behalf of Jungheinrich UK ­– confirming they would consider retrofitting this technology to existing equipment, a serious shift in attitude is occurring. Steve Richmond, Director – Logistics Systems, Jungheinrich UK, discusses the uptime and availability demands created by 24x7 operations, and the way in which companies are now considering the total lifetime cost, as well as opportunities to improve efficiency through innovations in charging models, when making strategic investment decisions. 
24x7 Operational Challenge
Given the increasing consumer demands for rapid delivery, there are huge challenges facing organisations within retail and logistics to improve efficiency and deliver 24x7 operation. But achieving 24x7 operations raises a raft of operational issues – from the availability of labour to ensuring warehouse equipment is continuously up and running.
Given ever eroding margins, few organisations have the luxury of spare forklift trucks on stand-by – and with uptime now essential, what steps can be taken to improve availability? The issue is not simply one of improved maintenance processes to minimise break-down – although that is key – but evaluating opportunities to address day-to-day interruptions that can impact performance. 
Charging is a prime example. On average, trucks are charged for more than four hours each day – which, for warehouse operations that now operate around the clock, is a big slice of time. Finding a way to eradicate this charging requirement and using opportunity based charging to top up a battery while an operative is on a break, for example, will make it far easier for organisations to embrace 24x7 working without extending the forklift fleet. 
New Thinking
The demand for innovative solutions to support ever higher availability and efficiency is undoubtedly fuelling interest in technologies such as Lithium-ion. Indeed, according to a recent survey undertaken by Sapio Research on behalf of Jungheinrich UK, almost half (49%) of companies using Diesel or LPG trucks within a warehouse operation are considering replacement with battery powered alternatives.
And there is no doubt that the pace of technology change is compelling, with innovation now opening up new opportunities for Lithium-ion battery powered trucks to be used across a logistics operation. While initially the introduction of Lithium-ion batteries was used to power only small trucks; now an electric truck is able to lift more than 1000kg to 14 metres and above.
This speed of change combined with business pressures is prompting new thinking – companies are no longer considering just the purchase price of new forklift equipment. With the growing focus on availability and uptime, almost two thirds (63%) of companies are now placing importance on measuring maintenance costs.
Conclusion
The shift in thinking is clear: with the huge cost to both efficiency and brand associated with downtime during a 24x7 operation, lifetime cost of ownership (53%) is now the primary factor when looking at acquiring new trucks – and far more important than purchase. Furthermore, nearly 50% of companies would consider retrofitting Lithium-ion to existing equipment, indicating a serious endorsement for the maturity, reliability and value of this technology.
Maintenance and component costs are just the start: it is by also considering the additional efficiency gains that can be achieved through the day-to-day changes enabled by new battery technology, that companies will be able to achieve the uptime, reliability and efficiency required to successfully and cost effectively embrace 24x7 logistics.
By Steve Richmond, Director – Logistics Systems, Jungheinrich UK.