Make UK: Manufacturing Economic Growth Forecast to Double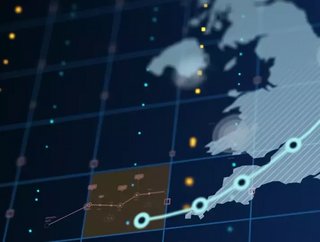 Latest Make UK and BDO survey reveals that the UK's growth prospects have become significantly more positive for the rest of 2021
According to Make UK and BDO's latest survey, follow a tough year, the UK's manufacturing industry is accelerating, with growth prospects said to be significantly more positive for the rest of the year.
"Manufacturing growth is now firmly accelerating as restrictions have been eased and economies around the globe have started to open up. Looking forward there seems no reason to believe that this will not continue, assuming the shackles come off firmly in the second half of the year," said Fhaheen Khan, Senior Economist at Make UK.
The Current Manufacturing Landscape
While 2020 saw a 10% decline in output, the rest of 2021 shows promise. With the country experiencing a surge in both domestic and overseas orders it is expected that 2021 will recover a significant amount of what was lost in the previous year. Alongside this increased volume of orders, intentions to invest have also increased compared to the first quarter of 2020, which is suggested to be a result of the temporary super-deduction tax' in the Budget.
Though this is is a positive step forward, Make UK emphasises that "the figures are reflecting a recovery from a very low base with balances last year reaching record lows worse than those seen during the financial crisis. Between 2019 and 2020 the manufacturing sector lost approximately £18bn in value which will take more than a short-term boost of pent-up demand to return the sector to its pre-pandemic size."
However, assuming that the vaccine effectiveness is strong, Make UK believes that the manufacturing output levels will return to pre-pandemic levels by the end of 2022 (earlier than previously forecasted). 
"Manufacturers have fought hard to recover from the brutal impact of the pandemic and have made great strides since the start of the year. With investment intentions having turned positive for the first time since the first quarter of 2020, it appears the government's introduction of the temporary super-deduction tax has provided the incentive manufacturers needed to bring forward their investment plans," said Richard Austin, Head of Manufacturing at BDO. 
"We know targeted tax policies can have a huge impact but, with the melting pot of challenges ahead around supply chains, availability of basic commodities and rising inflation, we need the government to look at longer-term strategies to allow the sector to build back better and confidently invest over the next 10-15 years," concluded Austin.