Manufacturers need to 'go green' if they want to appeal to the Millennial generation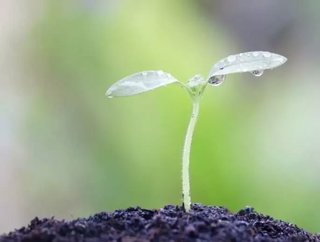 Millennials might not call themselves environmentalists, but they are certainly more concerned with the environment than previous generations. According...
Millennials might not call themselves environmentalists, but they are certainly more concerned with the environment than previous generations. According to a recent report by Walden University, 81 percent of adults worldwide say that when purchasing goods or services, they prioritize firms who demonstrate environmental responsibility. At this point, manufacturers need to start taking the hint.
More than just a cultural connection, manufacturers who restructure their processes and properties with sustainability in mind also stand to achieve significant savings. Many of these eco-minded changes involve operational shifts to reduce an organization's environmental footprint, but others are best realized through changes in manufacturers' facilities themselves.
Looking for a Greener Pasture
Although underappreciated, the location of a manufacturer's facilities plays a key role in determining its environmental impact. Facilities located far from consumer markets incur higher transportation costs to move goods through the supply chain, increasing both the toll on the environment and production expenses. The modes of transportation manufacturers rely on are worth considering too. While trucking is often the most viable option for last-mile delivery, it's an expensive choice for long-distance hauls. Trucks consume twelve times the energy to transport an identical shipment as rail, and cost manufacturers more than thirteen times as much in transport fees. Firms looking to save the environment and their pocketbooks are wise to consider relocating closer to population centers and transportation hubs.
But not all manufacturers have the flexibility to locate near their target market; their audiences may be so widespread that such a move would make little financial or environmental sense. For these organizations, locating their facilities and distribution centers in transportation-advantaged areas is vital to streamlining the shipping process. Rather than relying on a single mode of transportation, manufacturers positioned in these locations can construct intermodal strategies. With truck, rail, air and even maritime shipping as accessible alternatives, organizations can optimize their long haul and last-mile operations for financial and environmental savings.
It's important to note that even in situations where a manufacturer is forced to trade off expediency for energy efficiency, most Millennials are willing to wait. 82 percent of 18 to 25 year-old consumers would wait longer for sustainably delivered products – more than any other age demographic – according to a recent study by West Monroe Partners.
The Perks of Sustainable Development
As manufacturers contemplate relocating in order to minimize their environmental footprint, they should strive to ensure that the facilities themselves are designed with sustainability in mind.
Developing LEED-certifiable property is a tangible way to demonstrate an organization's commitment to sustainability. Fortunately, in November 2013, the U.S. Green Building Council updated its LEED program, simplifying the certification process and adding more accommodations for industrial real estate projects. These certifications are well on their way to becoming a standard: the number of LEED certified buildings in the industrial manufacturing space skyrocketed from 198 facilities in 2010 to nearly 1,400 as of October 2014.
Environmentally-conscious development, LEED certified or otherwise, isn't just about courting Millennials. Many manufacturers have found that the steps toward green development make good business sense too. Efforts to reduce energy use, cut waste and promote efficiency translate clearly into long-term benefits for manufacturers. A study by the U.S. Green Building Council found that LEED certified buildings average a 28 percent savings in energy costs compared to a baseline facility. When scaled for total energy consumption over time, the resources dedicated to developing green buildings represent a significant investment toward reducing an organization's future footprint and costs. Incidentally, reduced energy use can also help mitigate the effect of energy price fluctuations on a manufacturer's operations.
Green Commerce
Going forward, green operations will become an even more critical component of manufacturers' attempts to capture millennial customer loyalty and positively impact their bottom lines. Organizations that locate near their customer base can offer shorter shipping times and a minimal environmental footprint, while those near transportation hubs can take advantage of intermodal networks to deliver goods more sustainably. Despite the renowned fickleness of Gen Y customers, their environmental inclinations seem steadfast. Recognizing this trend and changing accordingly isn't just a matter of customer retention, it's about staying competitive for decades to come.  
John Lass is a Vice President, Development, at industrial real estate firm CenterPoint Properties.