People Moves (CEO positions): AVEVA, Digimind, Nestle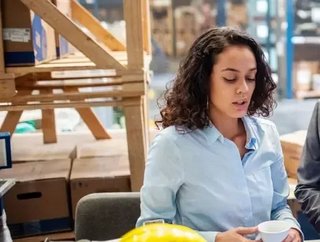 Discover the latest company moves and position changes to CEOs in the manufacturing industry...
Peter Herweck becomes Chief Executive Officer (CEO) at AVEVA
With more than 30 years of global industrial technology experience in a B2B environment, has had a successful career in multiple executive and senior management positions across Germany, China, the US and Japan.
Prior to joining in 2018 as Vice Chairman of the Board, Herweck has worked for many other industry leaders in the fields of automation, digitalisation, and industrial software, such as Schneider Electric, Siemens, and Mitsubishi.  
Commenting on his appointment as CEO, Philip Aiken, Chairman of the Board at AVEVA said: "Peter Herweck is very familiar with AVEVA's business having served on AVEVA's Board since 2018, more recently as Vice Chairman. He brings very significant experience in operating and integrating software businesses and is the ideal appointment at this stage of AVEVA's development, supported by an experienced executive team that is well versed in integration programs."
Who is AVEVA?
Founded in 1967, AVEVA is a global leader in industrial software. AVEVA helps businesses to drive digital transformation for those in industrial organisations to help manage complex processes. 
AVEVA pioneers innovations to empower the industrial industry to optimise value, efficiency and sustainability.
Katharina Eissing, Ph.D. joins Digimind as Chief Executive Officer (CEO)
Joining in March, has almost a decade of experience in the digital manufacturing and advanced technology landscape. 
Quickly climbing the ranks at the companies she has worked for, Eissing has held executive roles at the likes of ETH Zurich and Siemens, before co-founding
Who is Digimind Labs?
Digimind Labs is a startup company, founded in 2020. Digimind labs develops end-to-end AI platforms to accelerate packaging innovation, leveraging machine learning and advanced materials.
Yasser Abdulmalak becomes Chief Executive Officer (CEO) at Nestlé Turkey
With a career deep rooted in the Nestlé brand, Yasser Abdulmalak has made his way through the ranks at Nestlé starting as Category & Brand Manager, Abdulmalak has held six other roles at the company before becoming CEO at Nestlé Turkey in April. 
His previous roles include: Marketing Advisor, Business Unit Head, Business Executive Manager, Country Manager, Chairman & CEO, and VP Head of Dairy Zone Europe, Middle East & North Africa.
Who is Nestlé?
Founded in 1866, Nestlé is driven to Unlock "the power of food to enhance quality of life for everyone, today and for generations to come."
Since its founding, Nestlé has grown its operations to produce more than 2000 brands "ranging from global icons to local favorites," and currently has a global presence in 186 countries.