PwC: Top 10 Digitally Innovative Manufacturing Consultants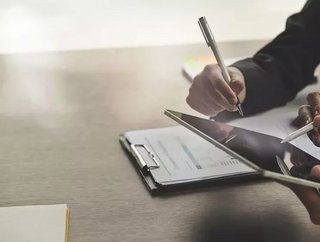 PwC features in our Top 10 Digital Manufacturing Consultants in Manufacturing Global's July Magazine, we take a closer look at the firm...
PwC helps organisations and individuals worldwide to create the value they're looking for, by delivering quality in assurance, tax and advisory services. With offices in 157 countries and employing over 276,000 people worldwide, PwC is one of the leading professional services networks globally.
Manufacturing
The UK manufacturing industry is facing lots of new challenges and opportunities as a result of changing market dynamics. The costs and rewards of operating in different countries worldwide continue to evolve making decisions about where to design, make and service products increasingly difficult, whilst manufacturing leaders are struggling to find the best people and skills to develop the next generation of products.
Its team of experts work with both UK headquarters and oversees organisations with a UK presence. PwC provides guidance in areas such as revenue growth, inventory costs, supply chain management, M&A, product lifecycle management, sales and operations management.
In PwC's Annual Manufacturing Report 2020, it was revealed that the industry consisted of 11% of GVA, 44% of total UK exports, 70% of business R&D and directly employing 2.6 million people.
The report found:
94% of manufacturers are adjusting their business in new ways to achieve growth.
78% are developing a servitised business model that adds value to customer relationships.
57% believe their attitude to growth is unaffected by political and economic uncertainty.
68% are confident in overseas trade and market conditions are good for promoting growth in their exports.
84% see climate change and a carbon neutral future as an opportunity to transform.
Manufacturers face a time of inevitable change at all levels of the business to ensure continued growth. Business transformation is a large issue to address through a short series of survey questions. However, how ready UK manufacturers are to respond to some of the many challenges that exist in today's unpredictable world is measured by agility. When manufacturers were asked if they continually scan the horizon for upcoming challenges and opportunities, the response and mindset was positive, with 94% adhering to this and only a small percentage of respondents demonstrating significant caution.
Interested in who else made our Top 10? Click here!