Schaeffler wins Smart Technology Innovation award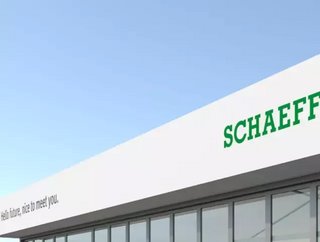 Schaeffler's preload measurement system, PREMESY, has been awarded Smart Technology Innovation of the Year, at the Wind Future Award 2021
Schaeffler, an automotive and industrial sector supplier, has announced that PREMESY, its preload management system, has won "Smart Technology Innovation of the Year" at the ASEAN Wind Future Awards 2021. 
The Schaeffler Group was founded in Germany in 1946. It's most recent manufacturing has focused on CO₂-efficient drives, electric mobility, Industry 4.0, digitalisation and renewable energy. In 2020, the company had a revenue of €12bn.
Innovation and Smart Technology at Schaeffler
The ASEAN Wind Future Awards is one of the largest onshore and offshore wind energy events in Southeast Asia. The event aspires to encourage the development of wind energy. 
With the development of renewable energy growing across the Asia-Pacific region, Schaeffler's PREMESY Preload Measurement System is the only wind energy system which monitors the bearing preload during mounting and operation of bearings in a wind turbine system, which has several benefits, such as:
Maximising service life

Lowering maintenance costs

Helping manufacturers avoid turbine failures
Schaeffler Group is focused on a sustainable future for all
"We are proud that PREMESY has been recognised at the ASEAN Wind Future Awards, affirming our contributions to building a cleaner and sustainable future", said David Nevin, President, Industrial Southeast Asia & Aerospace at Schaeffler Asia Pacific. "Winning the Innovation Excellence Award further solidifies our commitment towards innovation, agility, and efficiency - three key strategic priorities that Schaeffler Group has in its Roadmap 2025."
PREMESY is a part of Schaeffler's strategic investment in supporting renewable sources of energy. In addition, Schaeffler also operates one of the world's high-performance bearing test rigs, Astraios, to explore wind turbine systems.  
"Schaeffler brings its technological expertise and comprehensive product and system solutions portfolio to make energy generation from renewable sources like Wind, economic and reliable", said Volker Erberich, Head of Industry 4.0 at Schaeffler Asia Pacific. "Our focus on the renewable energy sector also plays an essential role in our sustainability strategy."