Is smart manufacturing the key to future success?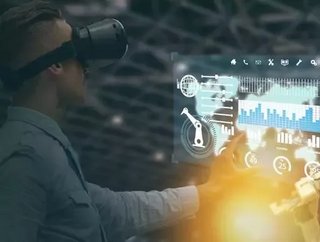 Latest Plex Systems study reveals that 80% of manufacturers believe smart manufacturing will be key to future success...
- a leader in cloud delivered smart manufacturing solutions - surveyed multiple executives in its sixth annual study: .
Conducted in collaboration with Hanover Research, the survey highlights the use of smart technology by manufacturers to tackle challenges in today's environment, as well as drive measurable ROI and take advantage of future opportunities.
Last year's survey indicated that smart manufacturing was still in the early stages of its adoption, with 23% identifying that they had no plans to deploy smart technologies in their operations.
However, within this year's study, Plex System identifies the need for smart manufacturing technology, with 83% of manufacturers reporting that the pandemic has made adopting smart manufacturing technologies and processes a priority. 
"The survey validates that smart manufacturing technologies are no longer a 'nice to have' nor a luxury item; they are imperative for businesses to survive. Smart manufacturing is powerful and transformative, but there are multiple ways to adopt these technologies based on individual business needs and work culture. With flexible platforms and connected plant floor solutions, manufacturers can target their most urgent needs and deploy technology that will drive real and immediate value for their organization," said Bill Berutti, Plex Systems CEO. 
Other key findings from the report
Over 60% of organisations plan to adopt smart manufacturing, with plans to begin their adoption in the next 12 months 
The top three needs for smart manufacturing technology due to COVID-19 include: increasing efficiency, improving supply chain agility and support remote working
Nearly 75% of respondents are starting to use technology to improve business connectivity, automate processes and gain valuable insights
There has been a 100%+ growth in adoption of key technology in the past year (Industrial IoT, smart devices, machine learning, RPA and cobots)
For more information on manufacturing topics - please take a look at the latest edition of