Texas Instruments Motors Ahead of the Industry Curve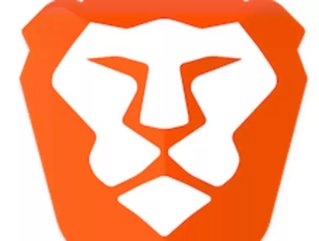 Texas Instruments, the worlds third largest semiconductor manufacturer has been quick to dispel the myth that there is nothing new in the design and man...
Texas Instruments, the world's third largest semiconductor manufacturer has been quick to dispel the myth that there is nothing new in the design and manufacturing of motors. 
Here, Tim Adcock, Director of TI's Kilby Labs Motor Lab and Rob Simpson, TI's Vice President of worldwide procurement and logistics discusses the latest industry trends in motor development, its effect on the automotive industry, and its influence on the overall supply chain.
Tim Adcock (TA): Many customers have been moving from induction motors to high efficiency permanent motors in many applications for performance and efficiency reasons. The elimination of position sensors from motors to increase system reliability and reduce cost requires changes in control schemes and motor drive capabilities to take advantage of motor architectures.
Motors are being designed specifically for the highest efficiency operation depending on if there are position sensors in the motor or not.
MD: Is it fair to say that efficiency is a recurring theme in the development of motor manufacturing, especially for the automotive industry?
TA: We are seeing trends like the use of very high efficiency motors that have reluctance torque – for example, the switch from surface permanent magnet motors to internal permanent magnet motors (IPM) - in applications like white goods, HEV for traction control and other high speed requirements.
Motors are also being designed to be more fault tolerant with fault identification in motor drive inverter designs in the power electronics specifically being investigated and incorporated into motor drive systems. Customers are demanding and we are already providing fault protection capabilities in our products.
MD: What specific industry and consumer trends are TI specifically monitoring at present and in what ways is the company adapting to them?
TA: We watch industrial and automotive electronics needs to determine how we can provide solutions or adapt our research and product strategies to meet the needs of these industries.
For industrial, we are looking at how we can bring modern electronics to bear on industrial applications for such things as manufacturing improvements, energy efficiency, safety, reduced downtime, etc.
In automotive, we are looking at how electronics can enable the next generation of automotive solutions such as safety, entertainment, motor efficiency and autonomous vehicle technologies.
We're also watching advancements in sensor technologies for such applications as health and fitness products, as well as wireless connectivity applications that can be applied to sensors nodes, cloud computing trends, and again, automotive and industrial applications.
MD: TI's developments and innovations at the Ti KIlby Labs Motor Lab include the Smart Gate Driver Motor Drive Technology which makes vehicles more configurable by the user, as well as sensor-less motor control technologies to allow reliable and accurate start-up of the motor. How does TI address issues such as sustainability and Product Lifecycle Management to compliment these innovations?
TA: For motors, it has been the reduction of vibration and increased operating life. Our new motor drive start up technique was highly regarded by a Chinese white goods manufacturer and they call it 'soft start'. They said the technique we provided in our IC increases reliability and extends the life of a compressor motor. That technology is ramping to production at that customer.
Also, motor diagnostic and motor protection techniques and circuits enhance the life of the products they go into.
MD: What effects are these innovations and developments having on the complexities around supply chain management at present?
Rob Simpson (RS): The semiconductor supply chain is already very global, so from that perspective, I don't see a lot of impact regarding bringing new suppliers to work with TI. 
There are challenges however, as innovations can often come from new, small companies.  At times, the stability or ability for those companies to grow and have stable supply is a bigger concern.
Therefore, from a supply chain management perspective, we tend to devote more resources to those emerging suppliers helping them have success.  And, therefore, have a more stable supply chain.
MD: Is the need for long term partnerships becoming a necessity in regards to mutual understanding or, alternately, are manufacturers becoming more selective and fickle to try and find the optimum suppliers?
RS: There is a combination of both. For sure, we are forming closer and longer relationships with critical suppliers. This is driven especially as we see more consolidation across the semiconductor market and its supply base. These relationships form the base of strong supply chains.
However, there are always emerging suppliers and disruptive technologies that we must account for and work with. Therefore, we need to be reaching out and looking for these suppliers; working with them and developing them.
MD: Is the fast-moving nature of the sector affecting aspects such as logistics and warehousing, and if so, in what ways are companies adapting to keep ahead of the curve?
TA: Again, I can only speak from a motor perspective but we have a close correlation between our Kilby Research Center, where our motor lab resides, and our business units. 
That means that we work closely with our business units on the handoff of new technology and its verification and validation when we put it into a new IC.  Hopefully this reduces the need for complex manufacturing of systems that use new TI components.
The objective is for us to be able to provide that technology in a form that our business units can reliably build and incorporate into catalogue products that are available to many customers. 
MD: With that in mind, what does TI do to ensure that it keeps ahead of the industry curve and remain a leading player within the automotive industry specifically?
TA: Texas Instruments has been invested in the automotive market for the last 30 years, its technologies giving customers the ability to introduce many highly sophisticated features into today's automobiles.
TI offers a complete ecosystem of analog and embedded processing products that can be customised for any need.
We have a proven track record in automotive innovation. As automobiles become more sophisticated, they will require a higher level of semiconductors than ever before. TI has been a trusted source for many of the companies developing future technologies.