Toyota, Panasonic: building lithium-ion batteries in hybrids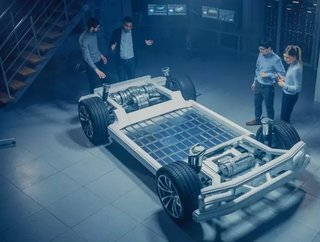 Toyota and Panasonic are set to produce lithium-ion batteries for hybrid cars at a plant in Western Japan from 2022 to meet increasing demand for EVs...
The venture reflects the drive of both companies to become bigger global players in an industry essential for the development of affordable EVs.
Prime Plant Energy is 51% owned by Toyota with Panasonic holding the remaining stake. Having been established in April 2020, it is thought that the production line at a Panasonic factory in Tokushima prefecture will have enough capacity to manufacture batteries for around 500,000 vehicles every year.
"The global electric vehicle market is expected to continue growing rapidly," the company said.
Upon the establishment of the joint venture earlier this year, the two companies will develop highly competitive, cost-effective batteries that are safe and feature excellent quality and performance which enables use with peace of mind by all customers. The joint venture allows for the supply of batteries to not just Toyota but to all customers.
The joint venture allows for Toyota and Panasonic to continue to provide excellent service to their customers while working in tandem with companies to drive sustainability and introduce wide-ranging, added-value solutions such as the supply of energy in the form of batteries. 
Panasonic is one of the world's biggest EV battery makers and is under pressure as a battery supplier to global automakers such as Tesla. The pressure is on from other leading players such as South Korean and Chinese manufacturers Samsung, LG Chem and CATL.