UK Manufacturing Commission Calls for a Better Managed Britain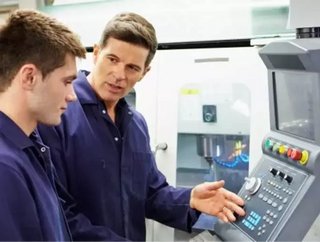 Employers in the manufacturing sector need to focus on their "Purpose, People and Potential" to improve the UKs long-term economic prospects...
Employers in the manufacturing sector need to focus on their "Purpose, People and Potential" to improve the UK's long-term economic prospects, according to a major new report from a group of leading managers and parliamentarians.
The Commission on the Future of Management and Leadership – founded by the All-Party Parliamentary Group on Management and the Chartered Management Institute (CMI) – warns that "myopic management" is a millstone around the neck of the economy and is threatening the UK's global competitiveness. 
'Management 2020: leadership to unlock long-term growth' pinpoints a crisis in management with more than half of leaders surveyed admitting their organisation performs poorly or could do better on key measures.
Short-sighted, short-termist behaviour is squeezing out the long-term, visionary approach needed to achieve real growth, according to the commission.
The Commission is calling for employers in the manufacturing sector to learn from the way that leading companies focus on three key areas:
Purpose 
Manufacturing companies need to define their long-term aims beyond just making money or hitting targets. Yet only 44 percent say their CEO is rewarded for delivering value to all stakeholders, rather than solely on meeting narrow financial targets.
Witnesses to the Commission, like Unilever Chief Executive, Paul Polman argues that businesses with broader non-financial objectives will actually enjoy stronger financial returns than those who only set out to maximise profits.
People
When it comes to developing people it's a case of 'too little, too late'. Government data shows that the UK labour market will need 1 million new managers by 2020, yet three-quarters of those surveyed by CMI in the manufacturing sector confess they could do better at training first-time managers, or don't train them at all.
This could leave thousands of employees a year taking on management roles without adequate preparation. Manufacturing employers were also found to be neglecting mentoring and coaching in helping managers improve their skills and impact at work.
Potential 
UK plc is not investing enough to develop the potential of the next generation of managers and leaders. More than half of managers in the manufacturing sector admit their organisation does not offer young people work experience and a further 72 percent confirm that their employer does not report on how their organisation is working with schools, colleges or universities, or does so poorly. With youth unemployment still high, a radical new approach is needed.
Commenting on the findings Peter Ayliffe, CMI President and co-chair of the Commission, said: "We're faced with a ticking time bomb of myopic management in this country, with widespread under-investment in the next generation of leaders.
"We've got some brilliantly managed organisations in the manufacturing sector and across the UK, but there are simply not enough of them.
"Unless all of us responsible for leading businesses, public services and charities acknowledge that we are at a tipping point and commit to being part of a Better Managed Britain, the nation's sustainable long-term growth opportunities will not be fulfilled.
"Without a genuine focus on the three critical areas of purpose, people and potential, we cannot hope to build a sustainable economy – nor a cohesive and prosperous society from which everyone benefits."
CMI Chief Executive, Ann Francke, added: "With the UK economy at last coming out of its five-year slump, it's the perfect time to put the spotlight on management. We've got some fantastic organisations in the manufacturing sector and across the country, but no sector will fulfil its potential without a root-and-branch reappraisal of what good management looks like.
"The Commission has showed how we can raise our game. By using the Management 2020 Benchmarking Tool, every leader can set their own goals based on purpose, people and potential.
"Improve performance in these critical areas and we'll be well on the way to creating a Better Managed Britain."