Why More Manufacturing Industries Are Nearshoring to Mexico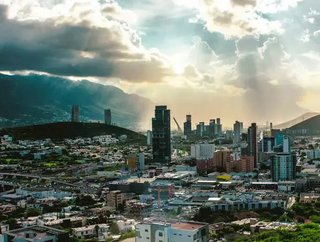 Many U.S. manufacturers with highly intensive processes are feeling a cost crunch, and Mexico could be the solution they're looking for. Manufacturing...
Many U.S. manufacturers with highly intensive processes are feeling a cost crunch, and Mexico could be the solution they're looking for. Manufacturing industries of all kinds are moving part of their operations south of the border in order to reduce costs, receive more convenient shipping, and make travel to and from their facilities much easier than manufacturing in China.
Many companies are likely to benefit from this nearshoring opportunity, but there are a few industries that have seen recent surges, in addition to the top mainstays that rely heavily on nearshoring to Mexico as part of their business operations.
For decades, powerhouse industries including automotive, aerospace, information technology, medical device manufacturing, and electronics have maintained good trade relationships with Mexico as part of a cost-effective supply chain solution. Among these companies are global brands including Ford Motor Co., Honeywell, Toyota and Samsung to name a few. These industries are able to stay competitive by taking advantage of the convenient logistics, highly-skilled workforce, and more cost-friendly operations and labor Mexico has over China.  In more recent years, other industries have seen the advantages of nearshoring to Mexico as well. These include (but aren't limited to):
Office furniture

Stamping and metal mechanics

Plastics (to some extent)

Wire/cable harnessing

Textiles (automotive and industrial applications)
Additionally, according to Inbound Logistics, one in every six U.S. jobs is now tied to manufacturing, thanks to the digital age of 3D printing, big data, and robotics. To meet growing consumer needs and sustain business operations, Mexico is becoming an increasingly popular option for any and all manufacturing industries that want to mitigate costs without compromising quality.
Despite the growing interest in trade-related positions in the U.S., nearshoring to Mexico means access to a skilled, experienced workforce at a lower labor rate. Research continues to show one of the greatest challenges for U.S. manufacturers is attracting skilled labor even as trade and technical school enrollment slowly sees a resurgence. HVAC degrees make up almost half of the enrollment for post-secondary education in these intense, labor-focused fields with electrical, welding, and auto body collision repair following. Many Mexico vocational schools are set up in conjunction with companies and the government to train in these industries. The result is a strategic operational solution that allows foreign companies a competitive edge at a more economical rate.
Nearshoring to Mexico in Today's World
In today's world, trade disputes continue between the U.S. and China, which is causing more manufacturers to consider building new factories and moving operations to Mexico. NAFTA has grown and flourished over the years to help the U.S., Mexico, and Canada thrive. Companies in the 1990s and '00s originally looked to China as a cheap labor force but faced intellectual theft, among other challenges, which led people to turn to Mexico and other countries for its supply chain needs. Mexico follows similar IP laws as the U.S. and Canada to protect against fraud and theft. Proximity-wise Mexico also makes more logistical sense than China due to more compatible time zones, lower travel costs, and how quickly products are shipped and received.  
When considering nearshoring to Mexico, manufacturing industries should look at the country as a whole. For example, Northern Mexico is popular due to its familiarity and proximity to the border, but there are areas farther out that are not as competitive nor as expensive. Additionally, foreign companies benefit from the high level of sophistication involved when using Mexico's nearshore services. Mexican facilities maintain certifications, including ISO, as well as a highly-skilled workforce, which makes recruiting competitive. There has been a growing number of engineering and manufacturing graduates in Mexico, which means U.S. industries must be ready to provide ongoing training and invest in the people for long-term retention and production control.
Generally speaking, nearshoring is a regular practice among a growing number of manufacturing industries. It's not only the mainstays of the global automotive companies or aerospace firms that are nearshoring to Mexico anymore. Industries like metal mechanics and woodworking are experiencing a labor crunch in the U.S. due to employees retiring from these industries and a new wave of employees not interested in factory work. As a result, they are turning their attention south of the border to meet operational needs.
Companies that choose to work with an experienced shelter provider in Mexico benefit in many ways from setting up operations, including minimized risk and a more cost-effective solution. In short, manufacturers want a low-cost solution that's nearby, which has led to a surge of North American companies to consider Mexico as a viable solution.
Sergio Tagliapietra is currently President and CEO of IVEMSA. He has spent the last 30 years pioneering administrative service solutions in Mexico as the head and founder of IVEMSA. Today, working with governments in all parts of the continent, he is one of the country's most respected business leaders in the field.