Are manufacturers ready for digital disruptors?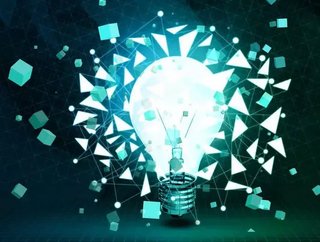 The world is being transformed by new technologies, which are redefining customer expectations, enabling manufacturers to meet these new demands, and ch...
The world is being transformed by new technologies, which are redefining customer expectations, enabling manufacturers to meet these new demands, and changing the way we work. This transformation has immense potential to change lives, create value for businesses who recognise the opportunity and drive transformation in the manufacturing sector.
But how prepared are we in the UK to lead this charge? In a data-driven world, we are witnessing a variety of disruptors in every industry sector that are not following the traditional routes of entry – from both start-ups and established businesses looking to break into new territory. At the same time, UK manufacturers are under increasing pressure to deliver improved productivity, quality and customer personalisation in a bid to compete globally.
Market context
According to the World Economic Forum, there is a $100 trillion prize at stake over the next decade to businesses that can unlock digital services and meet these changing customer requirements. While this forecasts the global opportunity, the UK is expected to take a significant stake if businesses are able to establish a framework in which digitalisation has an impact across every industry and society.
But while this opportunity certainly exists, UK manufacturers are having to grapple with the implications and opportunities from emerging Industrial Digital Technologies (IDT) like Artificial Intelligence, Internet of Things, and robotics. At the same time, battling against macroeconomic issues beyond their control, like a hard vs soft Brexit, and up-coming GDPR regulation.
In the recently published government "Made Smarter" review it was stated that the positive impact of faster innovation & adoption of IDTs could be as much as £455 billion for UK Manufacturing over the next decade, with a net gain of 175,000 jobs. So the opportunity for those who can get it right is huge, but it won't be good news for everyone.
This challenging environment will undoubtedly claim victims, but who is most at risk? As well as newer, digitally native businesses coming in to take market share, there are also those larger enterprises that are starting to change their mentality and move into adjacent horizontal markets.
How are UK manufacturers adapting?
We still meet far too many businesses who believe digital still means putting an 'I' or 'e' in front of their services. They aren't aggressively developing a strategy to capitalise on the now well-established practice of harnessing how data analytics, combined with incredibly powerful computing and broad data sets, opens a whole new world of opportunities for service and operational innovation.
As highlighted by our new survey conducted by Vanson Bourne, UK manufacturers (those at Director level or above with a global annual revenue of £75m or more, and a 1000+ employees) recognise the threat of other organisations based on the speed of innovation, rather than business size – seeing both established brands which are innovating faster (58%) and agile start-ups offering new types of services/disruption to established business models based on new tech platforms (55%) as their biggest threats in their market.
One example of a company that is capitalising on digital innovation is John Deere. Founded in 1868, with its roots in manufacturing, this company is now creating intelligent tractors that use IoT sensors and Big Data applications to ensure crops are planted and cultivated with increasing accuracy and minimal wastage – all based on data collected on soil conditions, seed performance, fertiliser usage and weather forecasts.
Yet many organisations don't have the ability to dedicate substantial funds to driving innovation, with much of IT focused on "keeping the lights on". In fact, on average, just 37% of their organisation's overall innovation programme/strategy is centred on IT improvements and innovations. When looking to where this innovation will come from, respondents from the manufacturing sector report that operations (65%) and engineering (58%) are areas where digital innovations will allow them to be a market differentiator/have a competitive advantage.
Security will also be a priority for organisations in the coming year. Along with market forces threatening to take manufacturers off course, network security and compliance is front of mind - a fifth (22%) said this would be where their department will be spending the majority of their budget in the next 12months, with 62% of organisations highlighting that security projects are the areas they'll focus on, alongside automation (58%) and cloud (52%) projects.
But while most in the industry are alert to the opportunities afforded by digital transformation, the reality is that organisations don't have an endless supply of funds to pump into making these changes happen. In fact, almost half (49%) believe budget is one of the top three biggest barriers to their organisation implementing platforms or services that they believe will drive innovation, followed by time (28%) and risk to the business (28%).
But do manufacturers really have a choice? I'd argue that it's essential for manufacturers to review their business processes and look for the small wins that have the opportunity to drive significant successes within the business, before moving onto more substantial change. Businesses that seize the opportunity to transform and own the disruptions happening around them will be the ones to succeed. Now is the time to take stock of where your organisation can innovate and look to implement change, or risk being left behind. 
By Clare Brown, Manufacturing Sales Director, Dell EMC