Auto-mate; why automation can be a business's best friend
By Klaus Allion, Managing Director, ANT Telecom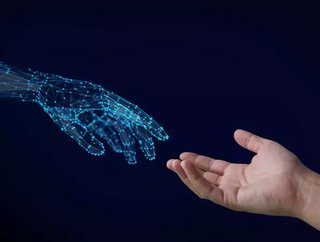 Automation and the manufacturing/production industries are no strangers; they've been bosom buddies since the 1970s and have been quietly reshaping bu...
Automation and the manufacturing/production industries are no strangers; they've been bosom buddies since the 1970s and have been quietly reshaping business for almost half a century. Few sectors have embraced automation so much and for so long. However, the world is changing and some within the sector are being left behind. Seismic advances in technology – from Artificial Intelligence (AI) and machine learning to the Internet of Things (IoT) and sensor technologies – have redefined what's possible through automation, giving organisations renewed opportunity to transform processes, strengthen safety and increase efficiencies. Yet few are exploiting it – and of those that are, many aren't leveraging it as much as they could or indeed should. It's a curious case. Because in time-critical production environments where every second counts, automation can be a business's best friend. It's time to shake hands with the future.
A recent Forbes survey suggests that a high majority (90%) of businesses recognise the importance of equipping workers with the best technologies to fulfil their roles – but only 36% of executives believe they are meeting these obligations. In the same survey, the potential automation of workforce tasks is highlighted as a positive opportunity, with 43% of respondents – the highest segment – believing it empowers workers and allows them to focus on 'higher-value activities.' Yet too often it remains overlooked.
The benefits of automation are particularly significant in high-risk production environments, where inefficient processes and poor communications can have a major impact on productivity, profitability and, crucially, workforce safety. Maintaining the ability to respond to critical alerts in a safe, timely fashion is paramount. In this vital area, automation isn't a luxury, it's a necessity.
See also
A large number of organisations believe they've addressed the challenges of operational visibility to ensure they're better placed to respond to critical incidents. Many have invested heavily in sensor technologies that connect machine processes to sophisticated control centres and give central operators good visibility of operations across multiple sites and locations. However, too often, they fail to join up the dots and automate the final step of the process that connects a critical alert with an appropriate response. This piles pressure on central operators to a) pick out urgent alerts from the everyday fog of more routine warnings and b) mobilise a prompt, appropriate response. Often, the escalation of alerts is a human process that relies on manual contact and archaic communications mechanisms. As a result, the speed of response is, at best, sluggish and, at worst, a hostage to fortune. This need not be the case.
The next generation of automation tools can relieve the pressure on central operators and trigger immediate alerts directly to the most appropriate response teams. Moreover, they can empower recipients with detailed information on the nature of the problem and provide a clear, auditable mechanism to show a job has been accepted and action to resolve it is underway.
The good news is that these transformative automated tools are not only available today, they're eminently affordable and simple to deploy. The progressive organisations that have already adopted them are unlocking major productivity and efficiency gains and increasing competitive advantage. What's more, in industries where workers operate in ATEX zones, these automated processes can function via ATEX-approved devices, helping companies maintain a safe, productive and connected workforce.
Modern technologies are providing production and manufacturing organisations with a great opportunity to increase workforce autonomy, strengthen workplace safety and drive efficiency. The downstream impact on productivity and profitability can be huge. To maximise the opportunity – and fuel the factories of the future, today – it makes sense to partner with a technology specialist who can examine your business and identify the areas where automating machine-to-machine and machine-to-human processes can significantly bolster your operations.