Avoiding the roadblocks on the way to IIoT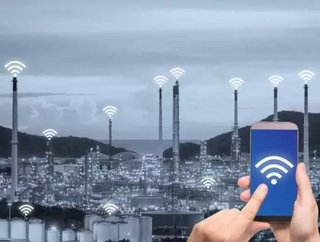 When we talk about smart manufacturing, or IIoT, we are really talking about creating a complete network environment that gathers, exchanges, collates a...
When we talk about smart manufacturing, or IIoT, we are really talking about creating a complete network environment that gathers, exchanges, collates and enables the analysis of real-time data - from the factory floor, to the back office and right along the supply chain. Not only will this allow manufacturing and industrial processes to become more automated, but it will enable management systems to produce actionable insights across the entire enterprise, resulting in better and faster decision making.
It's the network, stupid!
IIoT is not a single technology, it is a whole raft of new generation technologies - sensors, new applications, machine2machine interfacing, machine learning, predictive analytics, geo-location, wearables and augmented reality. The network infrastructure is what brings all these technologies and solutions together - without it, you have disparate collections of smart technologies never reaching their full potential.
In the manufacturing and industrial sectors there are specific network requirements which you just wouldn't need in an office or retail environment – so should the networks be the same? The answer, of course, is no.
The hardened network
Unreliable connectivity on LAN or WLAN can be a disaster for the highly automated processes in today's production lines. Even minimal network disruption caused by inefficient data transfer, bottlenecking or data loss can have ramifications along the entire production chain. And not only does patchy wireless connectivity mean mobile assets and workers can't operate efficiently, it can also be a serious safety risk.
Bringing together controllers, sensors, IP-Video and wireless-enabled assets on busy manufacturing floors or industrial sites requires a network backbone that can maintain its reliability and quality of service in the face of the heat, dust, electromagnetic interference and vibrations caused by machinery and heavy vehicles. This is why a hardened network based on rugged components is vital in ensuring a reliable and secure manufacturing network, while being able to easily expand the network to incorporate new assets and technologies as they become available.
Built to last – the network requirements
So how do you build a hardened network to support connected plants and factories? Firstly, the switches, access points and routers need to be able to offer the same level of capability as you would find in any other advanced network - embedded security, dynamic network performance tuning for real time application delivery and reliable broadband IP connectivity. But this needs to be built using network hardware with industrial grade form-factors, hardened to operate in more extreme conditions.
Fairweather switches not good enough
Outside of the protected and climate controlled data centres, the campus network needs to be able to handle a much wider range of conditions. Hardened industrial-grade switches, which can operate in environments ranging from -40°C to +74°C, are a crucial element in a network subjected to continuous or fluctuating extreme temperatures. Non-hardened switches in the plant or at remote locations could severely limit the reliability and lifecycle of the equipment, putting operations at risk.
But temperature is not the only factor which can impact the network at the hardware level. Humidity levels or the airborne particles in dust need to be protected against, and that's where the convection cooled fan-less switch models can offer greater reliability and a longer lifecycle. Hardened switches are also designed to withstand the the greater shocks and vibrations caused by heavy machinery and vehicles as well as greater EMI/EMC variance.
Safety first, during and last – there's now an app for that
Safety and security isn't an afterthought in the manufacturing world, so it shouldn't be when laying the network foundations of the connected factory. Gone are the days when the only alarm system available would sound across the factory floor and everyone downed tools and made for the exit. Modern manufacturing with real-time data communication needs - and indeed can have - a centralised alarm and notification platform that pushes out notifications that are accessible from apps on smart devices, as well as fixed telephony and computer stations.
Safety is paramount. Automatic alarms and emergency notifications such as the OpenTouch Notification Service can be built into the network and are critical to alerting supervisors to fires or employee injury. A network that can collect and aggregate alarms from different subsystems to a centralised platform can provide the responsiveness a 'smart factory' demands.
A universal notification service will provide the right alerts to the right people, at the right time, enabling them to respond quickly and appropriately to a given situation. These can also integrate into other safety and security systems such as CCTV and BMS to ensure fire detection, video & surveillance, intrusion detection can be easily managed through a single – and reliable - solution.
As well as emergency and safety notifications, engineering alerts can be directed straight to the right engineers. Notifications can be in the form of audio and text notifications, be routed to DECT/Wifi handsets, or sent directly to smart devices via an app, email or SMS – providing the flexibility needed across the full range of manufacturing and industrial settings.
Made to measure – choosing the right network for the connected factory
The Industrial Internet of Things is growing. But before you can even start to think about what new technologies and services to introduce, you need to ensure that you have the network in place to deal with the stresses and strains of the production environment – this means building an industrial-grade hardened Ethernet, with real-time safety built-in.
By Manish Sablok, Head of Field Marketing for North West and East Europe at ALE