BMW and Vodafone launch M2M platform to offer ConnectedDrive to customers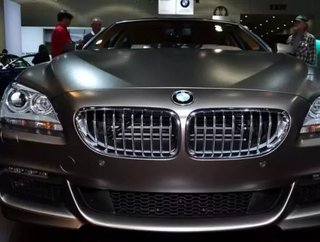 BMW and Vodafone are joining forces in New Zealand with the launch of a new in-car technology program. BMWs interactive mobile application called Connec...
BMW and Vodafone are joining forces in New Zealand with the launch of a new in-car technology program. BMW's interactive mobile application called ConnectedDrive will be enabled by Vodafone's global machine-to-machine (M2M) platform.
Moving forward, 2015 BMWs in New Zealand will be fitted with a Vodafone SIM, which is added to the vehicle during the manufacturing process. The SIM will allow all BMW drivers to use ConnectedDrive services and apps and can withstand temperatures between minus 40 and 85 degrees centigrade. The SIM has a lifespan of more than 10 years and is protected against other factors such as corrosion. 
What does ConnectedDrive offer customers?
Automatic emergency calls in the case of an accident, with the transmission of important information to a dedicated emergency response centre.
Smartphone app allowing remote vehicle functionality, including features such as remote locking and unlocking, remote ventilation control and vehicle locator.
A dedicated 24/7 Concierge Service, allowing voice contact with a BMW agent who can send directions and addresses directly to your car's navigation system.
TeleService calls, which allow your car to communicate directly with BMW when it requires service or maintenance, and additionally allows remote diagnosis by technicians in the event of a vehicle malfunction.
In 2012, Vodafone Group signed a five-year connected car deal with BMW to supply connectivity to its vehicles - and now has 17.5 million Global SIMs and a footprint of 27 global networks.
Vodafone New Zealand Director of Enterprise, Grant Hopkins says the partnership with BMW is among the world's most successful and prominent M2M deployments.
"Our network connectivity essentially transforms the vehicle dashboard into a sophisticated smart device, and delivers a driving experience that goes far beyond the conventional. We're delighted that the New Zealand market can experience this next level of mobile technology services from BMW - and believe we are on the cusp of some exciting future developments in the automotive M2M market."
For more than 20 years, Vodafone Group has connected M2M customers globally - and now tops the rankings in the 2014 Analysys Mason's independent M2M annual scorecard.
Vodafone New Zealand has more than one million M2M connections on its local network.