BMW invests €10mn in a new Additive Manufacturing Campus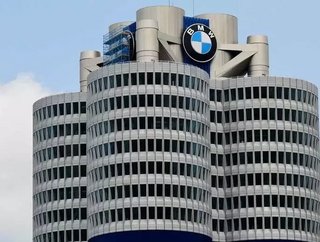 The BMW Group is to invest more than €10 million in a new Additive Manufacturing Campus. Located in Oberschleissheim, north of Munich, the facility wi...
The BMW Group is to invest more than €10 million in a new Additive Manufacturing Campus. Located in Oberschleissheim, north of Munich, the facility will allow the company to continue developing its expertise in this field of work.
Udo Hänle, Head of Production Integration and Pilot Plant, said: "Our new Additive Manufacturing Campus will concentrate the full spectrum of the BMW Group's 3D printing expertise at a single location. This will allow us to test new technologies early on and continue developing our pioneering role."
Jens Ertel, Head of the BMW Group's Additive Manufacturing Centre and the future campus director, added: "Our new facility will be a major milestone in additive manufacturing at the BMW Group. The team there will evaluate new and existing technologies in both plastics and metals printing and develop them to series maturity. Our goal is to provide the optimum technology and process chain, be it for individual components, small production runs or even large-scale manufacturing."
Within the BMW Group production network, the new Additive Manufacturing Campus will foster the latest technologies. Much of the work carried out will focus on parts manufacturing for prototype construction, series production and customised solutions, the company has stated.
The Additive Manufacturing Campus will also act as an interdisciplinary training and project area, for instance for development engineers. Located in an existing building with a footprint of over 6,000 square metres, it will accommodate up to 80 associates and over 30 industrial systems for metals and plastics. It is scheduled to go on stream in early 2019.
Additive manufacturing harbours significant potential for series production. Most recently it has been used to generate parts for the BMW i8 Roadster.
"With the BMW i8 Roadster, the BMW Group became the first carmaker to 3D-print a production run of several thousand metal parts," commented Ertel. "The component concerned is a fixture in the tonneau cover for the soft-top."
Made of aluminium alloy, the printed item is lighter than the normal injection-moulded equivalent but significantly more rigid. Its 'bionic' geometry, inspired by forms found in nature, was optimised for 3D printing purposes.
See also
Additive manufacturing is also gaining importance for customised components. The new MINI Yours Customised programme, for example, allows customers to design certain components themselves. Indicator inlays and dashboard trim strips, for instance, can be 3D-printed to their precise specifications.
The BMW Group expects that, with time, it will become possible to produce components directly where they are ultimately needed – an idea that harbours tremendous potential. "The 3D printers that are currently operating across our production network represent a first step towards local part production," added Ertel.
"We are already using additive manufacturing to make prototype components on location in Spartanburg (US), Shenyang (China) and Rayong (Thailand). Going forward, we could well imagine integrating it more fully into local production structures to allow small production runs, country-specific editions and customisable components – provided it represents a profitable solution." This would make additive manufacturing a useful addition to existing production technologies.
Investments through BMW i Ventures
For the BMW Group, investments in start-ups have proved promising not only in strategic but also in commercial terms.
The BMW Group's venture capital arm, BMW i Ventures investment in the Silicon Valley-based company Carbon, whose DLS (digital light synthesis) printing technology was a breakthrough in the production of parts with high-quality surfaces, allows larger areas to be processed more rapidly than would otherwise be possible with conventional selective 3D printing.
A further investment in additive manufacturing came with start-up Desktop Metal. Desktop Metal specialises in the additive manufacturing of metal components and has developed highly productive and innovative methodologies. It now works closely with the Additive Manufacturing Centre at the BMW Group.
In June 2017 the BMW Group also invested in a company called Xometry, which works in the supply chain industry. Xometry is a web-based platform that networks suppliers and manufacturers from different sectors with each other. Pilot projects are already underway in a range of areas including spare parts manufacturing.
Cooperation's with innovative partners such as these aim to speed up the adoption of additive manufacturing technologies.