Carlsberg Extends Digital Manufacturing Solutions with PTC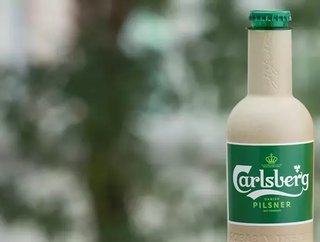 Carlsberg partners with PTC to extend its digital manufacturing solutions to 28 of its breweries in Europe and Asia 
To ensure transparency across its global operations, Carlsberg has adopted PTC's digital manufacturing solution suite to boost its performance at 28 breweries in Europe and Asia.
"Brewing for a better day today and tomorrow is the essence of what we strive to do at Carlsberg. This focus has driven our dramatic expansion over the last ten years, which, in turn, has increased the need to expand production and packaging capabilities across all our breweries," said Marco Farina, Global Operational Technology Manager, Carlsberg. 
"Digitisation is driving change in the industry and has given us the opportunity to look at different channels of approach for improvement. By integrating ThingWorx with our existing production assets, we have enhanced connectivity across our breweries and can now provide more detailed analytics of the packaging cycle," continued Farina.
Why Carlsberg Chose PTC
Built on Microsoft Azure, PTC's digital manufacturing solution suite comprises of ThingWorx Industrial Internet of Things (IoT) Platform, which accelerates the time-to-value for manufacturers, as well as enable long-term exchange and maximises information. Carlsberg adopted this technology to monitor its critical packaging assets and track overall equipment effectiveness (OEE) and performance, to improve product and production consistency.  
Providing the functionality, flexibility and agility needed to rapidly deploy IoT, Carlsberg completed the deployment of PTC's digital manufacturing solution across 28 breweries in 28 months.
"Production managers, both in the 28 breweries and those at headquarters, will now be able to analyse our operations in real-time, onsite and remotely. Carlsberg intends to build an end-to-end digital value chain that will impact everything from forecasting to procurement, to brewing, packaging, and logistics, all to better serve our customers," added Farina.
Also commenting on the partnership between Carlsberg and PTC, Dave Grammer, General Manager for UKI at PTC, concluded: "With PTC and Microsoft Azure, Carlsberg will be able to rapidly develop and deploy tailored, scalable and secure applications that can monitor, manage and control packaging assets. We look forward to continuing to support this famous brand on its digital transformation journey."