China's Iron Man Manufacturing Safety Initiative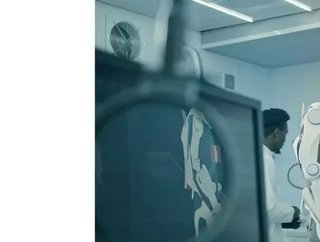 ULS Robotics are producing Iron Man-like mech-suits in an attempt to reduce staff injuries and save jobs...
Chinese manufacturers are looking to launch a range of Ironman-like suits that will enhance the capabilities of the workforce. The mech-suits, which are essentially exoskeletons, reduce potential injuries and give users extra strength so that they can shift heavier objects without straining themselves. 
The mech-suits have already been in use for a considerable amount of time in China, at both the Shanghai Pudong International Airport and in the new Beijing Daxing International Airport too. Right now, the American automotive manufacturing giants, General Motors, are trialling the prototype product, created by Shanghai-based ULS Robotics. It is said that both Ford and Hyundai are also interested in the mech-suits, and are planning to bring them into their own factories in the near future.
The easiest way to describe these suits is to say that they're reminiscent of Marvel superhero, Iron Man's outfit ─ but without some of the enhanced techy features that result in mass-destruction or life-prolonging capabilities. 
Originally, the mech-suits were developed for people with limited mobility and wheelchair users, but have now been adapted for industrial jobs that robots cannot perform, and humans are at risk performing. 
"ULS Robotics founder Xu Zhenhua said businesses have been putting "emphasis on corporate social responsibility and labour protection" in a bid to avoid workplace-related injuries.
He said the suits have sensors that boost the users' efficiency, saying: "In an automated procedure, it's easier to detect work inefficiencies and make adjustments. "It's harder to know a worker's status. Wearable equipment can help."
The Range of Robotics
ULS Robotics is developing three exoskeletons that workers can wear to hold and lift heavy equipment. One is for the upper body, another goes around the waist, and the third focuses on the lower limbs. The first two weigh about seven kilogrammes each and allow a wearer to lift an additional 20 kilogrammes. They're powered by a lithium battery that has a life of about six to eight hours. 
Xu said the exoskeletons are most useful along general assembly lines, which still rely to a degree on manual labour. Just as scooters and shared bicycles have helped solve the "last mile" problem for e-commerce deliveries and commuters, so too can exoskeletons help solve "the last person" problem on a production line, he said.
"Future Capital Discovery Fund is an early investor in ULS Robotics. Founding partner Huang Mingming said the exoskeletons solve a problem not only China but the whole world is facing.
"In the past 30 years, China gained an advantage because we had many young people and a low-cost labour force," Huang said. "However, ageing and a declining birthrate started from the early 2010s. While the auto industry is already highly automated, experienced workers are still needed for the final general assembly. That's not replaceable."
So no thrusters just yet, but who knows, they might be added in the future, depending on the industries that adopt these unique pieces of kit! Even without the thrusters, though, it's safe to say that manufacturers the world over are starting to prioritise their staff, and these exoskeletons are hopefully just the first step down a road that will see workplace-orientated injuries gone for good. 
SEE ALSO