Cognite & Microsoft: Driving Sustainability with Digital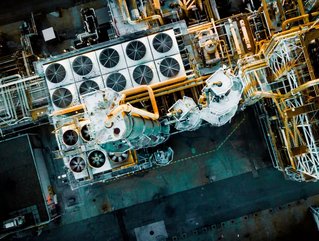 Discover how digital platforms will help manufacturers to accelerate their sustainability goals with Microsoft and Cognite
From food and beverage to automotive and electronics, sustainability is at the forefront of most manufacturing leaders' minds. 
"In the sustainability field, trends and buzzwords come and go. What does not change is the need to sustain healthy ecosystems and support equitable human development as cornerstones of responsible business," says the World Economic Forum. 
Many organisations have already set aggressive goals in line with the Paris Agreement to reduce their environmental footprint. However, those that have are now challenged with the task of defining the actions and technologies needed to reduce waste, resource consumption, and emissions.
How Digital Platforms will Accelerate Sustainability Goals for Manufacturers
Both driven by their mission to empower organisations to achieve greatness, Microsoft and Cognite, in an upcoming webinar titled 'How Digital Platforms will Accelerate Sustainability Goals for Manufacturers' will discuss the role digital platforms play in helping manufacturers achieve their business goals while building a foundation for sustainable growth in the future.
The two will also take a look at the current success in the industry and outline the ways in which leading manufacturers have accelerated their initiatives. 
Speakers at the upcoming webinar include:
Doyle is the Senior Vice President of Sales and Marketing at Cognite. She joined Cognite in 2018 and has a deep knowledge of industrial software and digitalisation processes in heavy-asset industries.  
Pawlowski is the Senior Industry Executive, Manufacturing Industries, Microsoft Western Europe. He has more than 20 years of experience in consulting, sales and business development for manufacturing industries.
His primary expertise is in intelligence-driven, connected sales, services, aftermarket solutions and business transformation.
Birch is the Editorial Director at BizClik Media Group, with 25 years of diverse international experience in Europe, the Middle East and Asia.
Over the years, Birch has edited daily, weekly, monthly and annual print titles, ranging from daily newspapers to glossy celebrity magazines, niche B2B magazines and luxury lifestyle publications. 
To register for the upcoming 'How Digital Platforms will Accelerate Sustainability Goals for Manufacturers' webinar on June 30, click here