Drone development in the manufacturing sector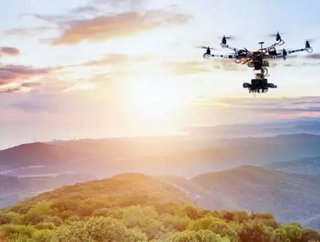 Drone development has huge potential for the manufacturing sector but its not without various insurance issues and risks, as Peter Forshaw explains. In...
Drone development has huge potential for the manufacturing sector but it's not without various insurance issues and risks, as Peter Forshaw explains.
In some ways, the UK has lagged behind certain other countries in respect of the development and use of unmanned aerial vehicles (UAV's) or drones. Countries like Japan have been using drones, for example in its agricultural sector, for approximately 30 years, whereas in the UK their use is a relatively recent phenomenon. The Queen's Speech and the proposed regulation under the Modern Transport Bill will however hopefully achieve its objective to introduce new regulation to "bring safe commercial and personal drone flight for households and businesses a step closer", thereby putting Britain at the cutting edge of safe technology to rival other countries. 
Such opportunities for drone development will clearly benefit the manufacturing sector two-fold. Manufacturers of such UAVs will clearly benefit financially from the increased popularity and widespread use of drones particularly in sectors like transport and logistics, where DHL has recently completed a three month-long test of its parcelcopter delivery system, and Network Rail considers drones for rail infrastructure inspection.  However, drones being used or considered in industries as diverse as aviation (EasyJet using drones to inspect aircraft), construction, utilities, the emergency services, security and surveillance, film production, agriculture, advertising, retail, advertising, real estate agency, loss adjusting in the insurance sector show how lucrative this market is for UAV manufacturers.
Currently a number of inter-related factors operate to restrict the widespread use of drones in various jurisdictions, not least the various legal restrictions on usage, flight paths and coverage, combined with public unease over the intrusive use of drones, as highlighted by a survey last year for Munich Re in the States. As development and usage is encouraged through clearer legislation, demand for drone manufacture will increase, bringing huge financial rewards for those designing and building such vehicles. DJI, one of the world's leading commercial drone manufacturers, received investment of $75 million dollars in mid-2015, increasing its total valuation to $10 billion. Similarly a report by the Congressional Research Service in September 2015 estimated that by 2025 worldwide production of unmanned aircraft systems will rise from $4 billion to $14 billion annually. The rewards are huge.
Beyond those manufacturing drones, such vehicles have significant potential for manufacturers generally, with the ability to transform the production process. Drones are already part of the food and beverage manufacturer's supply chain globally. Juniper research suggests that the agricultural sector will account for 48 percent of all commercial drone sales in 2016, as such vehicles are able to survey, monitor, protect and treat crop areas quicker than traditional methods. It is envisaged that drones will be used to design and implement a palletising process, as trialled by Qimarox in the Netherlands over the past couple of years, allowing greater scale and flexibility than doing it by hand. Drones have the ability to speed up internal delivery processes between production points and enhance storage perhaps in less accessible factory space.  Some commentators predict drones in conjunction with more flexible robotics will also transform the car manufacturing production line for similar reasons.
It remains to be seen whether these various benefits will outweigh the emerging risks and challenges to manufacturers, and their insurers when underwriting suitable cover. Manufacturers and operators will need to ensure that such devices are used within legislative permissions, given that those failing to comply with the Civil Aviation Authority's requirements - which currently include tight airspace restrictions - face prosecution, and unlimited fines and/or imprisonment. Similarly, insurers will need to decide to what extent the use of such devices is underwritten and the extent of any insurance protection offered.  
For those manufacturing such devices, the risk of product liability is significant. The technological aspects of drones can lead to product malfunction, exposing manufacturers, designers, and insurers to liability for losses resulting from identified defects, either in the drone itself or the computer technology within it. Such litigation is liable to be complex and costly, requiring the identification of the specific relevant cause and determination of whether such liability should rest with the manufacturer, the programmer, the operator or a combination of these, with consideration of which (of potentially various) insurance policies or laws may apply, particularly where the design, and manufacture of different components and of the overall drone itself, take place in different jurisdictions by different organisations. 
Manufacturers and designers will need to test and give clear guidance as to the maximum weight and shapes with which the drones can be used, and the appropriate weather conditions which can be withstood.  They will also need to ensure that the production is compliant with design specifications, that the installed technology is kept updated and suitable to ensure safe, trackable navigation away from people, property and other aerial vehicles. Similarly, such software will need cyber protection, capable of withstanding hacking. As drones become more common place, manufacturers, suppliers and insurers may find themselves involved in product recall of such devices, a process which brings direct cost to a business but also wider impact on brand and sales. Equally, retailers and other operators may face claims for business interruption from those impacted, and suffer such impositions to their own business, in the event of defective drone use. In many cases, recoveries will be pursued back to the manufacturer. 
In addition to the above, manufacturers operating drones, and their insurers, will need to respond to a number of other potential risks as the use of drones becomes more widespread:
Public liability – the aerial reach of drones makes negligent collision with people, buildings, and other aircraft, leading to property damage, personal injury and possible loss of life in extreme cases a real possibility (with the resultant liability in civil claims or criminal prosecution); 
Nuisance – fines or imprisonment may result from actions for public and private nuisance, trespass, or applications for injunctions to restrict operators' use of drones;
Privacy - Drone operators may inadvertently breach legislation such as the Data Protection Act , the Human Rights Act , the Regulation of Investigatory Powers Act  and the Sexual Offences Act.
The end result is likely to be the call for manufacturers and operators to (either voluntarily or compulsorily) purchase more extensive insurance going forwards, such as public liability, product liability, professional indemnity, cargo liability, cyber and D&O cover.
While many of these emerging risk factors can only be dealt with once the likes of the Modern Transport Bill are put on the statute book, and the drone technology develops accordingly, manufacturers and insurers will need to start thinking now about different types of exposure in largely unchartered areas, and the impact of cross jurisdictional challenges.
Peter Forshaw is Partner at Weightmans