EHANG Pioneers Future Urban Air Mobility and Transportation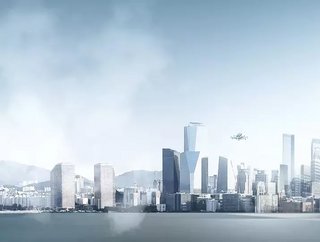 Manufacturing Global takes a closer look at who EHANG is, and what makes them a pioneer in the urban air mobility and transportation industry
Who is EHANG?
Founded in 2014, EHANG is a leading autonomous aerial vehicle (AAV) technology platform company. 
Providing its customers across multiple industries with AAV products and commercial solutions, EHANG is at the forefront of 'cutting-edge technology and solutions in the global urban air mobility industry. "Our mission is to make safe, autonomous and eco-friendly air mobility accessible to everyone." 
Since its founding the company has taken part in two funding rounds - Series A and Series B - raising US$52mn in total. "EHANG has grown quickly in the highly competitive consumer drone market as a pioneering app-controlled smart drone provider, breaking the overseas crowdfunding record for Chinese technology programs with its flagship product, Ghost drone, the recognized drone of choice for users from more than 70 countries across the world," stated the company.
The First Autonomous Aerial Vehicle - EHANG 184
In 2016, EHANG unveiled the EHANG 184 - the first ever autonomous aerial vehicle (AAV) - at the Consumer Electronics Show (CES). AAV promises to achieve "humanity's long standing dream of easy, everyday flight for short to medium distances."  
Named the EHANG 184 for 'one' passenger, 'eight' propellers, and 'four' arms, the development paved the way for innovative and disruptive technology for the company. The EHANG 184 automatically carries a passenger through the air to a desired destination by entering the location into the smartphone app.
EHANG realised 184's fully automated navigation capabilities, by harnessing its 24/7, real-time flight command center, which removes the need for passengers to have a pilot license.
"It's been a lifetime goal of mine to make flight faster, easier and more convenient than ever. The 184 provides a viable solution to the many challenges the transportation industry faces in a safe and energy efficient way," said EHang CEO Huazhi Hu. "I truly believe that EHang will make a global impact across dozens of industries beyond personal travel. The 184 is evocative of a future we've always dreamed of and is primed to alter the very fundamentals of the way we get around." 
EHANG Today: Furthering Door-to-Door Public Air Transportation
Founding EHANG "to make air mobility accessible for ordinary people," Huazhi Hu, EHANG's Founder, CEO and Chairman of the Board, envisions that, "in the foreseeable future, fast, efficient and door-to-door public air transportation within and between cities will become a reality. At EHANG, we work hard every day striving to realise this dream."
To further the future of AAVs, EHANG is currently undergoing the construction of a new AAV production facility in Yunfu city in Guangdong, China, that will have an initial capacity of 600 units for its EH216 series. 
EHANG aims to make the  facility an industry-leading AAV production centre for its operations and technical talent, and has received US$6mn in investment support from the local government. 
Expecting the facility to be the first AAV commercial production facility of this scale, once complete the plant will have a floor area of 24,000 square meters and will be the location for EHANG's newest aerial vehicle assembly lines, a computer numerical control (CNC) processing center, a paint workshop, a carbon fiber composite materials processing area, a research and training centre, and outdoor flight test vertiport
"Autonomous vehicles are safer and more efficient for urban transportations if we have an intelligent command-and-control center to manage all vehicles.  Therefore, EHang did not set out to make a lighter version of helicopters. In fact, our first passenger-grade model unveiled in January 2016, the EHang 184, was fully autonomous. We firmly believe that autonomous vehicles are the key to bringing air mobility to the mass population," said Hu.