Embedded Software is changing the Nature of Hardware Supply Chains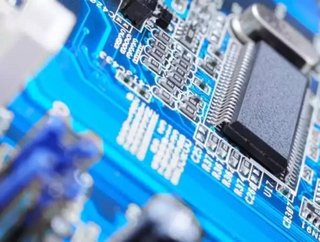 Manufacturing is undergoing a kind of rebirth. Driven by a growing 'intelligent economy, where consumers expect instant iTunes style fulfilment of...
Manufacturing is undergoing a kind of rebirth. Driven by a growing 'intelligent' economy, where consumers expect instant iTunes style fulfilment of software requirements, manufacturers require nimbleness to quickly create, configure and react to changes in a very compressed timeframe and in a highly competitive landscape.
The traditional manufacturing model of long design and production lead times, physical product variants and complex supply chains is no longer tenable.
Manufacturers require the ability to go to market faster with differentiated product offerings, circumventing the physical production process.
Be they manufacturers of cars, medical devices, consumer goods or other; they must embed software into their products or develop stand-alone applications that power the hardware, to make their products intelligent, easily configurable, differentiated and monetisable.
This also applies to their supply chain, so the enterprise resource planning (ERP) systems historically used for planning, production and logistics are inadequate to accommodate products that increasingly are going to market using a software-focused business model.
The economy of Intelligent Devices and the Internet of Things is built on a different paradigm of product creation, packaging, configuration, monetisation and IP protection, which fundamentally relies on the primacy of the application, with software licensing and entitlement management as the mechanism that monetises value, tracks up-sell opportunities, and protects the manufacturer's IP from pirates and hackers.  
In this model, the product of the "supply chain" isn't a physical good, but a series of usage or access rights (called entitlements) that are redeemed, updated, and replenished over time. These rights, when purchased and redeemed, can expand and broaden the function and access of the underlying devices.   
The concept is similar to an iPhone - physical device, i.e. the iPhone is the platform, for which third party developers write software programmes to expand functionality of the device for the ultimate end-user.  
Ironically, this is already a common model in industrial automation, where a community of developers write programmes for the embedded software on controllers and devices to optimise the manufacture of other physical goods. 
Hardware manufacturers looking to become intelligent goods manufacturers need to incorporate software licensing and entitlement management into the business operation.
Entitlement management ensures that the software-provided functions or "entitlements" are tracked, redeemed, updated, replenished, moved and enhanced within the confines of users' entitlements or purchased privileges (often based on software license agreements). 
Entitlement management functions must never be force-fitted into the hardware supply chain or ERP system. Instead, re-designing select business processes (e.g. existing "quote to cash" processes) to integrate an entitlement management system with the ERP system is advisable.  This will also enable manufacturers to provide partners/ customers with a self-serve portal to redeem and manage their "entitlement rights". 
This is how the integration between the entitlement management and ERP systems works:
- As a result of a customer or channel partner order, a financial transaction is processed in the ERP system where products or stock keeping units (SKU) that require an "entitlement" to software-based functionality is completed. 
-This information is transferred into the entitlement management system via an automated web-services feed.
-Immediately, an "entitlement" is created in the entitlement management system based on the software entitlement rights that were ordered.
-The partner or customer is notified (typically via email) by the entitlement management system that their software rights are ready for redemption. This notification is often the revenue-recognition event when the only deliverable is an entitlement right. It is the software equivalent of Freight on Board. 
-The customer is then able to register, download the software and activate entitlement rights by downloading it at the self-serve portal through proper login credentials, and acquire the rights to use the product. Alternatively, the initial set of rights can be installed during the manufacturing process.
-The customer or partner can subsequently return to the self-serve portal to view rights, move entitlement rights among devices (if allowed by manufacturer's policy), download updates, or, add-on additional rights.
To ensure that this approach works smoothly, it is imperative that the manufacturer has in place the processes and the discipline to package its software into commercially valuable units, and assign software part numbers to these units.
By adopting such an approach, manufacturers can tangibly reduce manufacturing costs and gain higher profit margins. Furthermore, they can recognise revenue instantly, even when the software isn't downloaded by the user.
For instance, customers covered by an active maintenance agreement can be allowed access to new product releases through automated updates of the digital goods.
Manufacturers can also simultaneously support multiple manufacturing, distribution and revenue models. In addition, this approach lends itself to gathering more information about who is the end customer, along with their purchase patterns.
Critically, digital device manufacturers can future-proof their business by creating  a scalable, extensible platform for digital rights delivery via a variety of methods including Software as a Service, virtual appliances, enterprise licence agreements or any other proprietary revenue model too.
The pace with which the Internet of Things is gathering momentum, 'digital' is the only way forward for manufacturers.