Five Minutes With Ericsson's Kyle Okamoto on IoT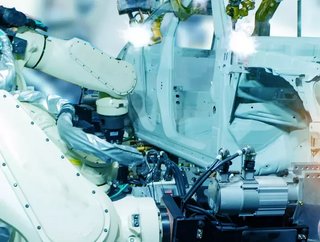 Kyle Okamoto, General Manager of Ericsson IoT discusses the current trends in IoT and how it is being deployed in Manufacturing
Could you talk me through Ericsson as a business and its activities in the manufacturing industry?
We have been a global leader in cellular technology since its inception. We're now leading in 5G, as ranked by analyst firms Gartner and Frost & Sullivan. 
Our role in IoT is far and wide. First and foremost, we provide connectivity for IoT devices by building cellular IoT networks around the world. These networks, including NB-IoT and Cat-M networks as well as LTE and 5G networks, are offered by our telecom operator partners. We have built more than half of the world's commercial cellular IoT networks that are available today.
We also provide global connectivity enablement for IoT devices using our IoT platform called Ericsson IoT Accelerator. This platform, in partnership with over 35 telecom operators globally, allows enterprises of any size to connect anything, anywhere with ease. Last year, our platform outgrew the market by three times. It is now serving over 7,000 enterprises and manages 80 million IoT devices, with manufacturing use cases being a large part of that ecosystem.
In manufacturing, in addition to the IoT Accelerator platform connecting sensors, robotics, products, fleets, equipment, etc., we provide private networks to connect sites – manufacturing plants, factory shop floors and warehouses. These networks provide the performance, flexibility and security needed at advanced manufacturing sites requiring very high device density. Our private networks are also used by (air/sea) ports, oil & gas, mining, and public safety verticals. Smart manufacturing is a clear use case for the application of IoT and dedicated private networks working hand in hand. 
What are the current trends in the manufacturing industry?
We see 4 major trends as it relates to the manufacturing industry and Industry 4.0: 
Trend 1: Supply chain resiliency – disruptions caused by COVID have prompted manufacturers to develop better systems with visibility throughout the supply chain. IoT is playing a key role here, giving them insights into the status and whereabouts of connected assets in every stage of the supply chain: pre/post-production, storage/warehousing, transport, deployment, etc.
Trend 2: Shop floor automation – digital twins, robots, Automated Guided Vehicles (AGVs), and Augmented Reality/Virtual Reality (AR/VR) are becoming commonplace. Latest additions: cobots (collaborative robots: intelligent machines with AI that work alongside humans), 5G and now edge computing to support super demanding, low-latency use cases like precision robots and AGVs, which are benefiting from private networks with edge capabilities.
Trend 3: Mass customization – customized products call for intelligence at both the product itself and the facility producing that product. Say if you're a manufacturer of furniture; once your furniture is "smart" (i.e. interconnected), you know how it is being used, which parts experience the most wear and tear, under which circumstances the furniture breaks, etc. These insights will help you design and develop the next generation of furniture that better meets user demand. Now to personalization, users no doubt will want furniture that exactly suits their physiques and personal taste. So, I may want to order a desk that's two inches taller than usual and have it in a dark blue color. This requires an intelligent, flexible, and connected factory.
Trend 4: Sustainability – going green is a big thing; it's also a regulatory requirement in many countries to reduce carbon footprint. Grundfos says: "Today 10% of all electricity used in the world goes to pumps – and if we swapped all of those pumps to the latest technology, that percentage would be 6% and expected to go even lower when IoT is introduced. That is quite a big saving in energy consumption by making our pumps intelligent." It is everyone's priority to do their part on ensuring a more sustainable future, so we are very honoured to put sustainability at the heart of Ericsson's IoT mission and collaborate with manufacturing and other industries to better the environment we all share.
How is IoT currently being deployed in the manufacturing industry?
IoT in manufacturing will continue its forward momentum with the proliferation of 5G (public and increasingly private), AI, cloud and edge computing, leading to new use cases – e.g. human-machine interaction on the factory floor and service personnel out in the field interacting with consumer/product end-users through AR/VR. We can also expect to see greater impacts of data analytics when disparate systems along the supply chain become more integrated, leading to truly seamless visibility across the supply chain.
Why is IoT important for manufacturers to adopt within their operations? 

How can manufacturers realise the value of IoT?
We have discussed operational efficiencies (supply chain resiliency, predictive maintenance, worker safety, etc.), so let's focus on how IoT can help manufacturing firms gain a competitive advantage. Take a coffee machine maker, for example, tracking sales gives them a better sense of which products are preferred. For example, if mocha lattes and cappuccinos are the two most popular drinks in a certain market, they can develop machines with larger milk compartments to accommodate consumer preferences. This may seem like a minor tweak but serves as just one example of how to build customer loyalty while maximizing profits